April News 2014
April 2014

Be a PRO
?
Say what, a pro? Why not? Too old? Not the right shape?
I personally know 2 age groupers that are about 40, were 50-70lb heavier in their adulthood and they produce times that a pro does!
OK, got your attention now? The challenge could come from not starting with one or more of the sports when you were a teenager yes but  with enough consistency in a training regime and transforming your body mass, you could too.
Once you assess your sport ability you have to see what your technique limiters are if your speed isn't there yet. Get video taped, coached and workout with others. Then it is a matter of working hard enough and recovering enough. A weekly training load of a pro isn't that much more than an age grouper. Just takes some time to work up to the speeds needed to be competitive.
Now with body transformation. Do you need to lower your fat or muscle mass or increase your muscle? Bringing the fat level down does't take that long, might be 4-10weeks and you are there. But you need to be wise with what time of the year you do it and also to be considerate of your potential muscle loss. Now is your muscle enough, is it strong, co-ordinated, stable and conditioned. Setting up the routine that will remove this limiter and lower your risk of injury.
Ok, lets say you are truly not capable, too "old", joint issue, not enough time, etc. With transforming your body mass and training "perfect" how good could you get. Why not? If you can be 10% away from PRO times, why not try and have a purpose with your training. Shooting for the stars might be fun.
April Special
SERVICE
Recovery Package- $125 = 8weeks use of Recovery Tools(Recovery Boots, Compex, Vibration System, Massage & Stretch Tools), 1 Compex Pad set, 1 session with Coach Matt to learn how to the tools. Must start by April 30th*

PRODUCT
Max Recovery- $75= 1 dotFIT Amino Boost Fruit Punch, 1 dotFIT Recovery Rebuild, 1 Powerbar Recovery Powder & 3 Gatorade Recovery Fruit Drinks*
*Check or cash only for specials
CLINICS
Register for clinics 
here
Swim Clinic
Sun April 13 12-3
Adult and Youth 45min sessions
Details on Registration page for times and ability
Coach Beth will be leading the clinic
Road Riding 101
Sun April 13 6-730pm or Sun April 27 6-730pm
Come work on skills with Coach Matt to increase your confidence with road riding with drinking, rules of the road, turns, braking, mounting, stopping, signaling, handling, gearing, body position and Q&A.
Swim Training Center DEMO
Saturday April 5 9-1pm
FREE 30min lane rental but must register
Coaches on hand and AquaSphere Goggles & Training Gear Trials
At the DEMO you will have the first chance to register for the new STC Classes starting April 21. Posted on Registration page and TFP Facebook
FREE Drop In Week
Monday April 7-Sunday April 13th
Options will be posted on the TFP Facebook and will be edited as fast as possible
TFP Wants to show those what TFP offers and help get you all for TFP Take Over #2 5k on the 19th
Fitness Resale
Saturday April 19th  12-3pm
New to gently used adult and youth fitness cloths, shoes and gear.
Benefiting TFP Youth TRI Program
Donations will be collected from now until Friday April 18th. Thank you for supporting our youth!
TRI Training
April 5-August 2 630-815am
Registration opens Sunday Feb 9th at 9pm
All Levels Welcome
Designed for those who are trying to go fast, ready for intense sessions and for those that appreciate experienced coaches finding more ability in them. Workouts will vary from single sport, to brick workouts and will vary in locations not too far from TFP. Must be able to swim 5min non stop, have a road or tri bike and be able to run 4miles.
Super Summer Speed
April 1st-September 30th 6-730pm
Registration opens Sunday Feb 9th at 9pm
All Levels Welcome
Proven results! Program will be laid out systematically to increase running pace with various speed workouts like fartleks, intervals, hills and tempo. Program will include weekly running suggestions to work toward season goal. All levels are encouraged to sign up. Must be able to run 4miles.
TFP Take Over Races
Cary Half Marathon March 16
CYN's Take A Step For Kids-April 19
Pleasant Prairie TRI/Du June 21st & 22nd
Purpose is to show our team spirit to the race community and to provide some inner team competition. Please watch for details on TFP Facebook and get registered asap.
BIKE Improvement Challenge- Feb 17-March 30
So you think you know how to push the bike….. Here is the challenge:
-Do a Compu Trainer Time Trial at TFP by Feb 15th, weekly session TT from the week of Jan 27 can count for this
-Time Trial is a 10mile flat course on your road or tri bike as fast as you can
-Buy 1 dotFIT Pre/Post, 1 Gatorade Powder, 5 Powerbar Blasts and 1 dotFIT NO by Feb 15th or Time Trial day which ever is sooner
-every week there will be a chance to do posted rentals for free, as many as you can do but also in a format to try to improve from a mix of hill, wattage, terrain and 2hr rides
-Do a re-assessment by April 25
-Improve by 4%, get what you bought FREE
SWIM Improvement Challenge- April 7-May 16
So you think you know how to push the swim….. Here is the challenge:
-Limited to first 40 to register and registration opens at 9pm on March 9th
-Do a Swim Training Center Assessment by April 5th
-Assessment times will be the week of April 1-5
-Assessment will be a pace to swim for as long as you can, 4-10min will be the target
-Buy $50 or more in TFP Clothing, 2 Gatorade Primes, 1 dotFIT Pre/Post, 1 dotFIT Workout Extreme & 1 Zym by April 5
-Every Week from April 7-May 16 you can do up to 2 free STC Rentals
-Rentals must be registered 48hrs ahead of time and cancellations with in the 48hr period needs to be paid for
-Every week a Speed and Drill workout will be given and the paces will be based on your assessment
-Week of April 14 you get a free under water video taping
-Do a re-assessment by May 17
-Improve by 30sec, get  a second serving of  2 Gatorade Primes, 1 dotFIT Pre/Post, 1 dotFIT Workout Extreme & 1 Zym Free
Coming Soon
More Clinics
New Partnerships 🙂 Good stuff!!!!
Aquasphere @ TFP
Goggles for all ages clear and smoke, pull buoy, nose plug, hand paddles, fins, buoy, dumbbells, kick board/buoy combo, swim bag and swim caps
Worlds TRI
Taking an athlete to the level of USA Worlds TRI Team, follow what TFP does with Ieva:
https://www.facebook.com/groups/244184482423444/
COMPEX
TFP has added the Compex Elite as an option for helping us with your goals of faster recover and strength improvements.
1 time usage is $10
We ask that you buy you own sets of pads for regular usage
You can purchase your pad and your very own Compex from TFP
Under Water Video Taping
Here is your chance to be able to hear and see what you are doing with your swim stroke. Set up a session with staff for your video taping.
Fee is $80/hr
You get the files from the session.
Rentals @ TFP
Rentals can be done at TFP. This means you get use of the facility but without coaching
STC Swim Lane-times will be posted on the Registration page. $15 per person per hour.
How they work-show up at your time, you get to use 1 lane, have suit, towel and goggles and you may use the timers
Compu Trainer-options are when CT or Yoga is not happening and when staff is at TFP, which is most of the other hours. Email Matt to reserve a rental. $15 per person per hour
How they work-show up 10-15min before to set up, you get use of the room for 1hr, let coach know what type of terrain or wattage course you want, set up your bike, have fuel for your ride, after you have warmed up enough to calibrate, let coach know to calibrate you, calibrate, coach will start you and then clean up after yourself.
Treadmill-options for a treadmill on that not so nice day outside/you want to hit those pace intervals and when PT clients are not using the treadmills. Email Matt to request a time. $10 per person per hour
How they work- you get to use the treadmill for 1hr, you can use 1 or more fans if available, you can open door if reasonable, have fuel needed for run and clean up after yourself.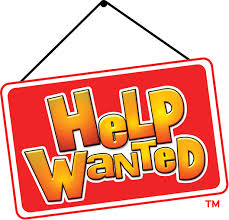 TFP IS HIRING
-Sport Psychologist-looking to add a resource to athletes to help them handle the mental piece–need 1
-Personal Trainer & Endurance Coach-need 1
Thank you for the referrals!!! New offerings to come;)
WE produce some amazing results together!
Contact Coach Matt if you are interested or know someone.