AUGUST NEWS 2015
August 2015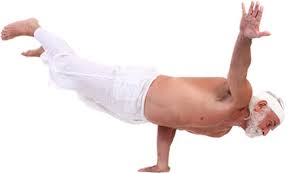 Longevity
Longevity, do you think about that at this point in your life, this week or how about with what you are doing right this minute?
Maybe you should! There are so many links to your behaviors to how long your live but most importantly how high your quality of life is. So many studies try to determine how "it" affects your lifespan.  We know doing aerobic activity, resistance training, eating well, limited exposure to toxins and genetics, which seems to be often related to learned behaviors from our older relatives.
As of now we are not required to care but there are systems that may reward with insurance and/or government. We have to wonder how long we will pay for others that don't care. The deep question lies with in what helps us care, do we need to care all the time and what amount of "bad" behaviors is ok before we are in a pattern of not caring. Then does this affect our current quality and then longevity.
Key components seem to be social support, availability to quality food, activity and mindset. So please create your group that supports your healthy behaviors and can help you in life's challenges. Most that live in the US have so many food options so it seems to be more of an issue of motivation to shop and order correctly. As you age, don't settle for doing less and less as it can cripple you so early. Then make sure you read about self and talk to others so you can develop a pattern to how you process life.
TFP offers services to help you:
-Blood Testing- twice a year to help you see you are doing what you should with food, exercise & supplements
-Metabolic Testing- both exercise & resting will help you see that your eating & exercise habits are creating a fat using machine vs carbohydrates that has shown to lead to chronic disease & acute problems
-Nutrition Coaching- help you organize your eating habits for health & performance
-Personal Coaching- help you organize your weekly routine and keep you engaged in future goals
-Group Programs- support from others & coaches to help you stay engaged in future goals
August SPECIAL
SERVICE
4 Swim Lessons for 3 or 4  Youth or Adult= $275*
Let the Staff show you how to improve your swim skills and see how the STC is such a great environment for learning.
PRODUCT
Bar Blowout= $15 =10 different bars at TFP*
See how supplementing a bar for food will help you manage your weight/energy.  
*Check or cash only 
CLINICS
Register for clinics 
here
Bike & Helmet Safety Check
Saturday August 29 11:30am
Bring bike and helmet to clinic to understand how to look bike over to make sure it is safe and to make sure the helmet is fitted correctly. Great for both adults & youth with a parent.
Youth Compu Trainer
Monday August 31st
Bike training for youth ages 6-14 to help them understand how to work different efforts, technique and TRI talk
Youth Swim & Run
Sunday August 30th 12-1pm
Lets have some off season fun & a workout for our juniors, ages 6-14. Girls in STC first. Boys running first. For the swim they need suit, towel, goggles & need to be able to swim or stand up in 5ft of water. For the run they need to be dressed for the temps for being outside for 20min.
Moji Massage
Saturday October 24 9am
Moji Representative Scott will be presenting on how to use massage for warming up before a session and speeding up recovery with massage & frozen/ice massage with the new Moji Professional system. Clinic is free with a purchase of Moji product. Secrete Special only will be announced on this clinic for this night only.
Open Houses
Sunday August 16 10:00am-12:00pm
Saturday August 22 4:00pm-6:00pm
First come, first serve FREE Swim Screenings in the Swim Training Center's Endless Pools
Functional Weight and Compu Trainer demos too. Must Register for these.
Ironman in Your Future
Tuesday August 25 8:00pm
Coach Matt will talk through things to consider for your registration for Ironman. Past and Present Ironmaner will be at this clinic too
Ironman Fueling
Friday September 11 1pm
LaFollette Room, Hilton Hotel, 2nd Floor, Madison WI
Clinic will help you finalize your plan for Ironman WI 2015 now that we know the weather, lets set plan for calories, ounces, mg of sodium and mg of caffeine and discuss the symptoms that may require adjustment to the plan.
Heat Acclimatization
Tuesday September 1 7:15pm
What can you do coming off of a cold winter/spring to prepare for a race in hot conditions?  What strategies/protocols can you use to better prepare your body for the heat? Know what you need to do now to sign up for a spring race.
Coming Soon
Senior offerings
Youth offerings
Winter Program Schedule
Strength & Stability
Starting September 14
Mondays 11:00am
Program focuses on high level balance activities as well as muscle strengthening, core stability and flexibility. This class is intended for anyone hoping to improve their balance, coordination, strength, and over all well-being.
Drop 20-40
Starting October 12
Mondays 9:30am-10:45am OR 5:30pm-6:45pm
If you are ready to lose 2-4 pounds a week for 10weeks, this program is for you. Designed with proven elements of weigh ins, body fat checks, food logging, calorie burn downloading(device that syncs with dotFIT system required), group support, weekly workout and coaching. To attend weekly session you must log daily your weight, food and calorie burn. To attend at week 3, 6 & 9 you must be trending at 2 or more pounds per week. No refunds. If you have questions, contact staff before you register as space is limited.
Elite Body Comp
Starting October 13 & 15
Tuesdays 6:0opm or Thursdays 930am
This program is designed for athletes ready to change their composition to improve their performance over a 10week period. Every week you will weigh in, measure body fat, education topic and trail bike ride. You must have bike safe for trail, helmet and lights if you are doing Tuesday night program. To attend weekly session you must log daily your weight, food and calorie burn. No refunds. If you have questions, contact staff before you register as space is limited.
Body Transformation
Starting October 17
Saturday  9:00am
This program is designed for those that aren't currently athletes and want to change their body composition to look better. Perfect for a new mom that wants her pre baby body back, someone planing a beach vacation and/or someone that wants to lessen the layer of fat over a good shape. Every week you will weigh in, measure body fat, education topic and high intensity circuit workout. To attend weekly session you must log daily your weight, food and calorie burn. No refunds. If you have questions, contact staff before you register as space is limited.
Aquatic Pursuit
Starting September 27
Sundays  6:50am
At Mundelein Park District Pool
Program has 4 lanes in 25yard pool. 4-6 people per lane by speed/ability. From Sept to May the workouts will progress in distance. The fall will have skill & drill focus. Winter speed & power development. Spring speed & endurance development. I have been leading large adult swim programs for 13yrs. I am confidence you will see yourself improve & be prepared for 2016!!
Register here if you have an account. If you don't have an account you need to contact the park district.
https://online.activenetwork.com/MundeleinParks/Activities/ActivitiesAdvSearch.asp
Youth Run & Weights
Starting September  25-December 18
Fridays 5:30pm-6:30pm
Youth will first go through a speed training run session designed for youth aged 8-14. They will then go inside for a weights routine designed for improving youth fitness. Outside & inside cloths and different shoes are required each session to participate.
Don't Fall Back Run Program
Starting October 13 -December 19
Tuesdays 8:45am and/or Saturday 8:00am
So many work so hard to improve over the year. Now we plan to help you keep most of it with weekly run sessions with intense intervals.
New Program Registration
Opens Sunday August 23 9:00pm
Programs opening are:
Compu Trainer
Thur 915am
Sat 530am
Sat 645am
Functional Weights
Sat 645am
STC Youth
Mon 430pm L3
Mon 5pm L1
Mon 6pm L2
Wed 5pm L3
Thur 1030am Parent & Tot
Thur 3pm L2
Fri 430pm L3
Sat 10am L1
Sat 1030am L2
STC Adult
Mon 5am L2
Mon 8pm L2
Tue 715pm L2
Fri 530pm L2
Drop 20-40, Elite Body Comp, Body Transformation, Don't Fall Back and Youth Run/Weights
Under Water Video Taping
Here is your chance to be able to hear and see what you are doing with your swim stroke. Set up a session with staff for your video taping.
Fee is $80/hr
You get the files from the session.
Rentals @ TFP
Rentals can be done at TFP. This means you get use of the facility but without coaching
STC Swim Lane-times will be posted on the Registration page. $15 per person per hour.
How they work-show up at your time, you get to use 1 lane, have suit, towel and goggles and you may use the timers
Compu Trainer-options are when CT or Yoga is not happening and when staff is at TFP, which is most of the other hours. Email Matt to reserve a rental. $15 per person per hour
How they work-show up 10-15min before to set up, you get use of the room for 1hr, let coach know what type of terrain or wattage course you want, set up your bike, have fuel for your ride, after you have warmed up enough to calibrate, let coach know to calibrate you, calibrate, coach will start you and then clean up after yourself.
Treadmill-options for a treadmill on that not so nice day outside/you want to hit those pace intervals and when PT clients are not using the treadmills. Email Matt to request a time. $10 per person per hour
How they work- you get to use the treadmill for 1hr, you can use 1 or more fans if available, you can open door if reasonable, have fuel needed for run and clean up after yourself.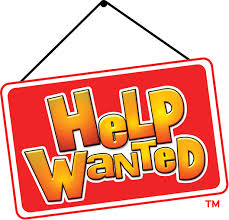 TFP IS HIRING
-Sport Psychologist-looking to add a resource to athletes to help them handle the mental piece–need 1
Thank you for the referrals!!! New offerings to come;)
WE produce some amazing results together!
Contact Coach Matt if you are interested or know someone.