December News 2014
December 2014
CHANGING LIVES
Of course TFP changes lives. But do you realize the chance you have to change the world, or at least those around you? Whether it is your boss, co-workers, spouse, kids and/friends. People are watching you! The behavior you model, the fun you show them you are having will all become contagious.
Then the questions will start coming when they are ready. Be ready to share what you have learned. Usually people don't want to hear about your success unless they want to learn about it so be careful about tooting your horn unless someone says, heck, how did you do that. But when they do, help them understand how you eat at fuel, workout to improve, practice daily discipline to feel perfect, etc
We often don't think we can change the world. But if we don't try a little where is the world going to end up Please, lets make sure we give back when the door opens with a conversation, buddy walk/run, going out for lunch and/or a phone call. Then if they can benefit from TFP send them our way. But we love hearing about how you help others too. Means we helping you see how to do it and feel confident about it!
DECEMBER SPECIALSERVICE
Buy $50 or more Gift Certificate for a New Person to TFP and get a free box bars of your choice. Contact Matt for your gift certificate*
PRODUCT
Post a picture on your Facebook of you in TFP gear(race, workout, casual, etc) some how encouraging positiveness, reporting use of new STC would be very helpful, etc (doesn't have to be blunt like TFP is the best ever you need to go there sort of thing) and tag Matt Petersen(make sure Matt is on your friend list first) and get 50% off  TFP Gear*
*Check or cash only 
CLINICS
Register for clinics 
here
Restorative Yoga
Dec 7- Carrie
Dec 21- Audrey
With training and racing creating a lot of stress on the body, come to this gentle Yoga session to promote recovery.
Swim Clinic
Registration- done through Mundelein Park District
Saturday December 13
Adult 130-215
Youth 215-3
Technique assessment & drilling along with pool specific skills will be a part of the clinic.
Under Water Video Taping Clinic
Here is your chance to be able to hear and see what you are doing with your swim stroke.  You will get a video, form critique sheet and coaching recommendations.
December 20th 930-11am
January 2nd 1230-2pm
20min slots
SALTSTICK/Zym & Powerbar SPONSORED RIDES
Salt Stick & Zym rides for Christmas week have been posted.
24th-815am
26th-630am
27th-915am
-suggested to use water only
-SaltStick & Zym provided for you
-same course for all rides
-draft on
-see what power you can do for 2hrs while keeping hydration & electrolytes coming in
-great conditioning and calorie burn
-Usage protocol from the Doc himself:http://www.saltstick.com/products/sscaps/ctraining.htm
Powerbar Rides have been posted for New Years Week:
Dec 31-815am
Jan 1 7am
Jan 1 915am
-suggested to Powerbar products to fuel you
-Product provided for you
-same course for all rides & same as Salt Stick/Zym ride
-draft on
-see what power you can do for 2hrs while fueling to the max
-great conditioning & comparison to no calories
Junior TRI—-SWIM & RUN
Sunday Dec 28th 230pm
Lets have some off season fun & a workout for our juniors, ages 6-14. Girls in STC first. Boys running first. For the swim they need suit, towel, goggles & need to be able to swim or stand up in 5ft of water. For the run they need to be dressed for the temps for being outside for 20min.
Coming Soon
January Nutrition clinics
Program for Youth & Seniors
Program expansion plan for winter
Nutrition Month- January CHALLENGE
Food & Fuel are so important to weight management & performance. Here is the challenge:
-Register & pay for 4month challenge or just nutrition month
-Buy dotFIT Lean MR, Box of Protein Bars & Multi Vitamin
-Weigh in Weekly at TFP & log on staff door
-set appointment with Coach Matt to measure Body Fat & log on staff door
-Log Food in dotFIT system everyday
-attend 1 of 2 nutrition clinics, no cost
-get blood drawn in TFP draw, separate cost
-complete all of this, you will be put into a raffle for 5 Personal Training Sessions
NEW Classes/Programs
-Jan Nutrition month or Full 4 month(Jan, Feb, March & April) Challenge(Nutrition, Run, Bike & Swim)
-Pre Season Perfection Tu 845am & 615pm Short Hill Run & Sat 8am Long Run Program
-Running 101 6pm Tue March 10, 17 & 24- runs, technique, gadgets, pacing & data downloading review
-Mon 445pm YOUTH STC L2 
-Tue 6pm Compu Trainer
-Tue 730pm Yoga-Gentle
-Wed 430pm YOUTH STC L1
-Wed 630pm Adult STC L1
-Thur 9-11am Compu Trainer Long Course(2hrs)
-Fri 615am Compu Trainer
-Sat 530am Compu Trainer
-Sat 645am Functional Weights
-Sun 845am Compu Trainer Long Course(2hrs)
-Sun 330pm Compu Trainer Long Course(2hrs)
www.thefitnesspursuit.com/content
Pre Season Perfection
Tu 845am and/or 615pm Short Hill Run
Sat 8am Long Run Program
Jan 1 8am-March 7th
Program targets the Cary Half Marathon but not required. You will be prepared for running and TRI for 2015 with putting in these sessions. You will gain a greater understanding for fueling, pacing and hill technique.
DROP 20-40
Mondays 10weeks starting Jan 5th 6-730pm
Weekly weigh in, education, log paper and online reviewed, workout and results. DotFIT armband and maintaining online account required. Available at TFP.
If you are ready to lose 2-4lbs a week sign up now!
Running 101
6pm Tue March 10, 17 & 24
Runs, technique, gadgets, pacing & data downloading review
***NEW*** FREE Personal STC Intro Session
Thanksgiving through New Years-for all ages that have never been in the STC before, kids as young as 3 & adults, new to swimming to Swim Team to going to do 1st TRI to ready to get serious
-for all goals- learn to swim, get technique suggestions, get an intense workout, learn how the STC can help your goals
-Contact Coach Matt at matt@thefitnesspursuit.com and/or Coach Michelle at michelle@thefitnesspursuit.com
Under Water Video Taping
Here is your chance to be able to hear and see what you are doing with your swim stroke. Set up a session with staff for your video taping.
Fee is $80/hr
You get the files from the session.
Rentals @ TFP
Rentals can be done at TFP. This means you get use of the facility but without coaching
STC Swim Lane-times will be posted on the Registration page. $15 per person per hour.
How they work-show up at your time, you get to use 1 lane, have suit, towel and goggles and you may use the timers
Compu Trainer-options are when CT or Yoga is not happening and when staff is at TFP, which is most of the other hours. Email Matt to reserve a rental. $15 per person per hour
How they work-show up 10-15min before to set up, you get use of the room for 1hr, let coach know what type of terrain or wattage course you want, set up your bike, have fuel for your ride, after you have warmed up enough to calibrate, let coach know to calibrate you, calibrate, coach will start you and then clean up after yourself.
Treadmill-options for a treadmill on that not so nice day outside/you want to hit those pace intervals and when PT clients are not using the treadmills. Email Matt to request a time. $10 per person per hour
How they work- you get to use the treadmill for 1hr, you can use 1 or more fans if available, you can open door if reasonable, have fuel needed for run and clean up after yourself.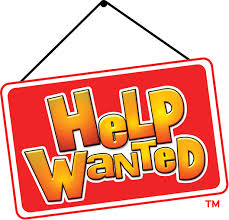 TFP IS HIRING
-Sport Psychologist-looking to add a resource to athletes to help them handle the mental piece–need 1
-Personal Trainer & Endurance Coach-need 1
Thank you for the referrals!!! New offerings to come;)
WE produce some amazing results together!
Contact Coach Matt if you are interested or know someone.