December News 2016
December 2016

Season for Believing
Yes, please believe! About anything is possible, especially if it has happened to someone similar to you. Look at those at TFP, those that are in your age group and your peers. Can you do it now, maybe not. Will you do it this year, maybe not. But starting today is what matters. If you believe you can create something much different as you put time and energy into yourself. It is ok. Please realize that it is not necessary about time. It is about quality of your workouts, quality of your nutrition and the quality of your sleep. Ask around, get a coach, train with others and read to develop a plan to do daily, weekly, yearly and beyond.
December SPECIALS
SERVICE
3 Hours of 1:1 Youth Swim Coaching Sessions= $99 for new customers to 1:1 coaching*

PRODUCT
Buy 3 TFP Clothing items and get a Box of DOTFIT Chocolate Fudge Protein Bars & DOTFIT Multi-Vit Free*
*Check or cash only 
CLINICS
Register for clinics 
here
Hunger Management
Tue Dec 13th 5pm
Come learn how to manage hunger with our food choices so you can keep your daily stress you have to deal with down

Field Trip to Grocery Store
Sun Dec 18th 430pm
Meet at Jewel in Gurnee. Go through the stored to see what successful foods to have on hand and Q&A on items you have considered
Coming Soon
Youth offerings
2017 Schedule
TFP Take Over Schedule
Off Season Run Enhancements…….
Off Season Challenge
December- March Includes:
Nutrition Month-Body Fat Check, Weekly Weight In, Log Review & Clinics
Run-Treadmill Rentals Run Workouts & Clinics
Bike-Compu Trainer Rentals Designed Workouts & Clinics
Swim-Swim Training  Center Rentals Workouts for STC & Clinics.
Each month you must purchase the supplement/nutrition package that is separate.
If you register, purchase package & turn in fulfilled log, you will be entered into raffle.
RUN MONTH- January CHALLENGE
Here is the challenge:
-Register & pay for 4month challenge or just run month
-Buy dotFIT Pre/Post, dotFIT Workout Extreme and Gatorade Performance Powder
-Run Weekly at TFP & log total miles & pain score of Matt's Run on staff door
-Unlimited Treadmill Rentals for the month
-Must do Matt's Run once a week
-attend 1 of 2 run clinics, no cost
-complete all of this, you will be put into a raffle for dotFIT Pre/Post, dotFIT Workout Extreme and Gatorade Performance Powder
TFP TAKE OVERS:
Little change per feedback & assessment
Cary Half Marathon- March 19th, register on Dec 31st at 6am =  this gets everyone running early in the year and encourages a lighter runner
Grayslake 5k- July 15th, registration will open soon= this will allow speed training after Cary along with supporting our City's race
Wauconda Youth TRI- July 22, registration will be soon=this allows for more TRI Training to target a local race
Wauconda Sprint or Olympic or Relay TRI- July 23, registration will be soon=this allows for more TRI Training to target a local race
SALTSTICK/Zym SPONSORED RIDES
Salt Stick & Zym rides for holiday  weeks have been posted.
24th-545am
26th-530am & 745am
31st-545am
1st- 630am & 845am
-suggested to use water only
-SaltStick & Zym provided for you
-same course for all rides
-see what power you can do for 2hrs while keeping hydration & electrolytes coming in
-great conditioning and calorie burn
-Usage protocol from the Doc himself:http://www.saltstick.com/products/sscaps/ctraining.htm
YOUTH Offerings
Target Youth 12-18yrs old
Wed Dec 21st 10-11 Agility, Speed & Conditioning for Young Athletes
Wed Dec 28th 10-11 Agility, Speed & Conditioning for Young Athletes
&
Target youth is 6-14yrs old
Tue Dec 20th 10am Swim & Run
Fri Dec 30th 8am Compu Trainer
New P

rograms

COMPU TRAINER

Sat 545am Long Course

Sun 230pm Long Course
Preseason Perfection
Saturday Dec 31-March 11
8am
Program will focus on being run prepared for 2017. The program will focus on being prepared for the Cary Half Marathon on March 19th but not a requirement. Along with the Sat 8am longer run and/or skill work will be during a weekly Tuesdays 845am and/or 615pm after a few weeks of the program conditioning. We are making sure you are really ready!
Yoga
Saturday Dec 31-March 11
10 WEEKS, start time will vary(will be posted ahead of time) as it will be right after Run Program—Instructor Jason
Drop 20-40
Tue 6pm or Virtual Option
Jan 3rd-March 7th
If you are ready to lose 2-4 pounds a week for 10weeks, this program is for you. Designed with proven elements of weigh ins, body fat checks, food logging, calorie burn downloading(device that syncs with dotFIT system required), group support, weekly workout and coaching. If you have questions, contact staff before you register as space is limited.
TEAM TFP Discounts
TFPers get discounts on many items
Something Brewing-remind at check out(fyi they will know if you are lying as they workout at TFP)
M&M Cyclery-remind at checkout(fyi they will know if you are lying as they workout at TFP & Coaches work there)
Recovery Pump-email coach Matt to get code
Rudy Project-email coach Matt to get code
Xterra Wetsuits-email coach Matt to get code
Spri Products-email coach Matt to get code
dotFIT Home Shipping-set up account at www.dotfit.com
Under Water Video Taping
Here is your chance to be able to hear and see what you are doing with your swim stroke. Set up a session with staff for your video taping.
Fee is $80/hr
You get the files from the session.
Rentals @ TFP
Rentals can be done at TFP. This means you get use of the facility but without coaching
STC Swim Lane-times will be posted on the Registration page. $15 per person per hour.
How they work-show up at your time, you get to use 1 lane, have suit, towel and goggles and you may use the timers
Compu Trainer-options are when CT or Yoga is not happening and when staff is at TFP, which is most of the other hours. Email Matt to reserve a rental. $15 per person per hour
How they work-show up 10-15min before to set up, you get use of the room for 1hr, let coach know what type of terrain or wattage course you want, set up your bike, have fuel for your ride, after you have warmed up enough to calibrate, let coach know to calibrate you, calibrate, coach will start you and then clean up after yourself.
Treadmill-options for a treadmill on that not so nice day outside/you want to hit those pace intervals and when PT clients are not using the treadmills. Email Matt to request a time. $10 per person per hour
How they work- you get to use the treadmill for 1hr, you can use 1 or more fans if available, you can open door if reasonable, have fuel needed for run and clean up after yourself.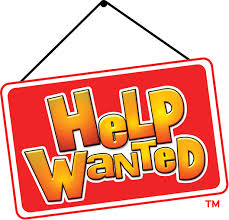 TFP IS HIRING
-Sport Psychologist-looking to add a resource to athletes to help them handle the mental piece–need 1
WE produce some amazing results together!
Contact Coach Matt if you are interested or know someone.