February News 2014
February 2014
TEAM TFP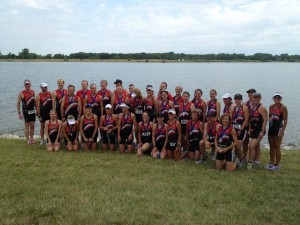 Over 10 years ago Coach Matt was asked to lead endurance groups both run and Tri. This is when the understanding of TEAM really started to show. Both coaches and program participants we creating and producing more from others along with improving overall health.
Why?
-scientifically proven training
-coach's experiences
-accountability to the coaches & others
-eating accountability to performance
-fun
-and now 10+ years of experience of group coaching
NOW, in 2014 the format will be evolving a bit. With the future program TFP will be designing them similar to what you see in Compu Trainer and The Aquatic Pursuit. Everyone will train their hard for a similar duration of time and at the end high five and say WOW, see you next week for more!
February Special
SERVICE
$10 off Bike Fit*

PRODUCT
$30 = Moji Palm Massager, 3 Powerbar Gels of choice & 1 Gatorade Primes*
*Check or cash only for specials
CLINICS
Register for clinics 
here
Calorie Timing
February 23rd 6pm
Come listen to Coach Matt explain the how to eat, fuel, take calories before a workout, during, after, middle of the day, on intense days, on light days, on days off, etc. Lets understand the dosing of calories we need to succeed, have energy, not get hurt and feel perfect.
Training with Power
March 9th Sunday 6pm
Come listen to Coach Matt explain the how to train the bike with using power. What types of intervals to do, what efforts to do for your goal and what your race targets will be.
TRI Training
April 5-August 2 630-815am
Registration opens Sunday Feb 9th at 9pm
All Levels Welcome
Designed for those who are trying to go fast, ready for intense sessions and for those that appreciate experienced coaches finding more ability in them. Workouts will vary from single sport, to brick workouts and will vary location not too far from TFP. Must be able to swim 5min non stop, have a road or tri bike and be able to run 4miles.
Super Summer Speed
April 1st-September 30th 2 6-730pm
Registration opens Sunday Feb 9th at 9pm
All Levels Welcome
Proven results! Program will be laid out systematically to increase running pace with various speed workouts like fartleks, intervals, hills and tempo. Program will include weekly running suggestions to work toward season goal. All levels are encouraged to sign up. Must be able to run 4miles.
TFP Take Over Races
Cary Half Marathon March 16
CYN's Take A Step For Kids-April, date TBD
Pleassant Prairie TRI/Du June 21st & 22nd
Purpose is to show our team spirit to the race community and to provide some inner team competition. Please watch for details on TFP Facebook and get registered asap.
BIKE Improvement Challenge- Feb 17-March 30
So you think you know how to push the bike….. Here is the challenge:
-Do a Compu Trainer Time Trial at TFP by Feb 15th, weekly session TT from the week of Jan 27 can count for this
-Time Trial is a 10mile flat course on your road or tri bike as fast as you can
-Buy 1 dotFIT Pre/Post, 1 Gatorade Powder, 5 Powerbar Blasts and 1 dotFIT NO by Feb 15th or Time Trial day which ever is sooner
-every week there will be a chance to do posted rentals for free, as many as you can do but also in a format to try to improve from a mix of hill, wattage, terrain and 2hr rides
-Do a re-assessment by April 25
-Improve by 4%, get what you bought FREE
Coming Soon
Swim Challenge Details-oh yeah!
Youth Swim Clinic
Adult Swim Clinic
New Partnerships 🙂 Good stuff!!!!
Yoga for Athletes
Sundays starting March 16th 3pm
Registration opens 9pm on Sunday Feb 9th
You asked for it. Chance for you to practice Yoga after a big weekend of training and not to get in the way of precious training hours during the week.
NEW Staff
Please welcome Kelly & Audrey. TFP is very excited to add them to our TEAM! Check out their bio pages by clicking on their link.
Kelly Elfering- Massage Therapist
Audrey Craddock- Yoga Instructor
Aquashere @ TFP
Goggles for all ages clear and smoke, pull buoy, nose plug, hand paddles, fins, buoy, dumbbells, kick board/buoy combo, swim bag and swim caps
YOUTH Compu Trainer
Registration just opened for session running from Feb 2-May 2.Youth Compu Trainer will be set up Fri 545pm & Sun 535pm for 60min coached ride working on skills & conditioning to have them prepared to ride outside. A no tread skinny enough tire is required to ride the CT. Registration will open for each week soon and will be on a first come basis. If registration for this spring session grows large enough to need more weekly sessions TFP will add them. Please register asap so we can assess if more times are needed.
Commitment wall
Check it out, many TFPers are ready to commit and define what they are going to train for in the upcoming year! Lets see your SMART goal up there.
Worlds TRI
Taking an athlete to the level of USA Worlds TRI Team, follow what TFP does with Ieva:
https://www.facebook.com/groups/244184482423444/
6 Week Make Overs
Have you seen this project, might help you with your weight loss or performance plans/goals:
https://www.facebook.com/pages/6-Week-Make-Overs/440622259397133
COMPEX
TFP has added the Compex Elite as an option for helping us with your goals of faster recover and strength improvements.
1 time usage is $10
We ask that you buy you own sets of pads for regular usage
You can purchase your pad and your very own Compex from TFP
Under Water Video Taping
Here is your chance to be able to hear and see what you are doing with your swim stroke. Set up a session with staff for your video taping.
Fee is $80/hr
You get the files from the session.
Rentals @ TFP
Rentals can be done of TFP. This means you get use of the facility but without coaching
STC Swim Lane-times will be posted on the Registration page. $15 per person per hour.
How they work-show up at your time, you get to use 1 lane, have suit, towel and goggles and you may use the timers
Compu Trainer-options are when CT or Yoga is not happening and when staff is at TFP, which is most of the other hours. Email Matt to reserve a rental. $15 per person per hour
How they work-how up 10-15min before to set up, you get use of the room for 1hr, let coach know what type of terrain or wattage course you want, set up your bike, have fuel for your ride, after you have warmed up enough to calibrate, let coach know to calibrate you, calibrate, coach will start you and then clean up after yourself.
Treadmill-options for a treadmill on that not so nice day outside/you want to hit those pace intervals and when PT clients are not using the treadmills. Email Matt to request a time. $10 per person per hour
How they work- you get to use the treadmill for 1hr, you can use 1 or more fans if available, you can open door if reasonable, have fuel needed for run and clean up after yourself.