January News 2015
January 2015
 "Matt Strong"
Ah, a little phrase that came up this month on Coach Matt's training philosophy. We, all humans, not matter what age or goal need to be strong. If not we are limited in the output we can create but even worse what we are doing, probably what we love, that makes us whole could end, with an injury. If we aren't strong we are not resilient enough to keep at our activity.
Now what is strong. Strong will come from doing our activity hard for intervals a few times a week all year long. This could be speed work, hill repeats, hitting hard, etc. Also we need to look at what injuries are common in the activity and balance out the body with functional training or what most people call weight training. But this would be with a purpose to help the motions that we create in our activity along with counter movements that may balance the strength of different joints as some activities work one direction like running or throwing. This weight training also needs to be hard. The challenge can be when to do this supplemental training. We need to consider our recovery. We need about 48hrs to recovery from huge stresses in our training so often the weight training is best done after a hard session in our activity. This will allow the next day to be off or a lighter day.
January SPECIAL
SERVICE
$20 off  Dietician Session with Glori to help you improving your daily nutrition habits*
PRODUCT
$60 Daily Nutrition Package =  dotFIT Lean MR, dotFIT Multi-Vitamin & 1 of each dotFIT bars*
WHY?-Every should take a multi vitamins. Using 1-2 meal replacements a day has been proven to help manage weight and balance energy. TFP wants to show you how much different you can feel buy doing this daily!
*Check or cash only 
CLINICS
Register for clinics 
here
Restorative Yoga
Jan 18- Audrey
With training and racing creating a lot of stress on the body, come to this gentle Yoga session to promote recovery.
How to lose weight
Tuesdays January 20th 7:30pm
Lets talk through the process of exercise, diet, supplements and mental elements of losing weight.
Eating as Endurance Athletes
Sunday January 25th 6pm
Endurance athletes are not ave people, lets understand what we need to perform and recover.
How to interpret blood results
Saturday January 31st 10:30am
Understand your results and how to adjust diet, supplements & training.
Youth Compu Trainer
Friday Jan 23th 5pm
Bike training for youth ages 6-14 to help them understand how to work different efforts, technique and TRI talk
Parent & Youth Functional Weights
Friday Jan 30th 5pm
Register as a Pair. Parent & youth will be partnered up to go through functional weights they both can benefit from. Best for ages 9-15
Coming Soon
February Run clinics
Program for Youth & Seniors
Program expansion plan for Spring
Run Month- February CHALLENGE
Are you ready to improve your run? Here is the challenge:
-Register & pay for 4month challenge or just run month
-Buy dotFIT Pre/Post, dotFIT Workout Extreme and Gatorade Endurance
-Do 1 run a week at TFP
-Do 2 of "Matt's Run" workouts
-Log runs on staff door
-Every week do a run that included 3miles in low Zone 3 & log pace on staff door
-attend 1 of 2 run clinics, no cost
-complete all of this, you will be put into a raffle for 5 Personal Training Sessions
DROP 20-40
Mondays 10weeks starting March 16th 6-730pm
or
Tuesdays 10weeks Starting March 17th 10-11:15am
Weekly weigh in, education, log paper and online reviewed, workout and results. DotFIT armband and maintaining online account required. Available at TFP.
If you are ready to lose 2-4lbs, plan to sign up early March!
Running 101
6pm Tue March 10, 17 & 24
Runs, technique, gadgets, pacing & data downloading review
Tri Training
Saturdays 630am March 28-August 1
Designed for those who are trying to go fast, ready for intense sessions and for those that appreciate experienced coaches finding more ability in them. Workouts will vary from single sport, to brick workouts and will vary location not too far from TFP. All abilities are encouraged. Must be able to swim 5min non stop, have a road or TRI bike and be able to run 4miles.
I-Can-TRI
Designed for those who are trying to complete their first TRI and/or are still new to the sport. Program will help you feel prepared and conditioned enough for race day.Workouts will vary from single sport, to brick workouts and will vary location not too far from TFP. Program will prepare you for the Pleasant Prairie Sprint TRI on June 21. Each week will have a workout and education items. A weekly training plan will be provided. Goggles, swimsuit, bike, helmet and new running shoes are required.
Saturdays
May 2-June 13
8:30-9:30am
Begin to Run
Program is designed for those that don't run, can't run non stop and are ready to do it. Program will gradually prepare you to run 3miles for July Grayslake 5k. Each week will have a workout and education items. A weekly training plan will be provided. New running shoes are required.
Mondays
May 4-June 29
5:45-6:45pm
Under Water Video Taping
Here is your chance to be able to hear and see what you are doing with your swim stroke. Set up a session with staff for your video taping.
Fee is $80/hr
You get the files from the session.
Rentals @ TFP
Rentals can be done at TFP. This means you get use of the facility but without coaching
STC Swim Lane-times will be posted on the Registration page. $15 per person per hour.
How they work-show up at your time, you get to use 1 lane, have suit, towel and goggles and you may use the timers
Compu Trainer-options are when CT or Yoga is not happening and when staff is at TFP, which is most of the other hours. Email Matt to reserve a rental. $15 per person per hour
How they work-show up 10-15min before to set up, you get use of the room for 1hr, let coach know what type of terrain or wattage course you want, set up your bike, have fuel for your ride, after you have warmed up enough to calibrate, let coach know to calibrate you, calibrate, coach will start you and then clean up after yourself.
Treadmill-options for a treadmill on that not so nice day outside/you want to hit those pace intervals and when PT clients are not using the treadmills. Email Matt to request a time. $10 per person per hour
How they work- you get to use the treadmill for 1hr, you can use 1 or more fans if available, you can open door if reasonable, have fuel needed for run and clean up after yourself.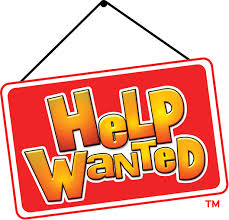 TFP IS HIRING
-Sport Psychologist-looking to add a resource to athletes to help them handle the mental piece–need 1
-Personal Trainer & Endurance Coach-need 1
Thank you for the referrals!!! New offerings to come;)
WE produce some amazing results together!
Contact Coach Matt if you are interested or know someone.