January News 2016

January 2016                            

Nutrition's key components
It is not 1986 anymore. A lot has been studied to decide what components are important for nutrition. It can be understood that you feel confused at times or you want to act confused to eat the way you enjoy. Realize that enjoy is learned and you can be different soon.
Here are the key components:
-we need veggies, often, all sorts, all colors
-carbohydrates need to lower glycemic, higher fiber and limit processed
-proteins are needed but can be over eaten or unnecessarily eaten
-fats are critical and studies are continue to show all sorts are ok
-macros can flux for your normal but should be kept similar as you adapt to the norm
-enough fluid is needed every day, water seems to be one of the best sources
-logging food helps you understand your norm and what to improve on
January SPECIALS
SERVICE
$80 Premium Nutrition Coaching= 1 month of daily review of your food logging in dotFIT*

This will help you be accountable and adjust your meals to meet your goals!!
PRODUCT
$50 Support Package= 1 dotFIT Multi + 1 dotFIT Lean MR + 7 dotFIT Protein Bar*

Package is set up to support daily nutrition plan by helping fill in gaps of nutrition and perfect meal choices.
*
*Check or cash only 
CLINICS
Register for clinics 
here
Swimming Form and Peer Review Clinic
Saturday January 9th 10-11am
Time to swim faster and farther with less effort. Swim in the endless pool with mirrors to help with your technique and form. Bonus come and check out what coaches are looking at in the freestyle stroke with peer review. This will help you understand the proper form to become more streamline…all ages and abilities welcome.
Progress Your Child's Swim Skills
Sunday January 10th 12:30-1:30pm
For Parent & child(4-7). Come learn how to work with your child to help progress the skills they are learning in swim lessons. You both will be in the water.
Restorative Yoga
Sunday January 17th 7pm
With training and racing creating a lot of stress on the body, come to this gentle Yoga session to promote recovery.
Keeping Kids Active
Tuesday January 19th 7pm
Come learn about the current methods suggested to keep our youth active in this time of technology and growing childhood obesity.
Achieving the Right Race Weight
Tuesday January 19th 7:30pm
Are you ready to be competitive? Are you wondering if there is too light? What body fat to target? Register!
Achieving BIG Weight Loss
Sunday January 24th 7pm
If you have 20+ Pounds to lose, you are ready to do it now and you want to get organized to do it right. Register!
Supplementing & Eating for improving blood results
Learn how to improve how you feel with food & supplements from your blood test results. Bring your questions on your blood test results
Metabolic Efficiency Eating
Sunday January 31st 7pm
Come to learn about how to eat, snack & fuel to burn fat, AKA Metabolic Efficiency, to improve health, performance and feeling
Self Massage/Gentle Yoga
Sunday February 14th 3:30pm
This clinic is about exploring ways to stretch your body and your brain at the same time. The key to effectiveness is ensuring the brain/body feel safe (stable) in chosen movements. Once our brain feels safe, it can bring more attention to your work-out regime. By bringing attention to the movements, you ignite new patterns of learning. This means, taking back control of your body. We were not meant to just coast through life having to deal with pain and injury or lack of mobility. This clinic will help our body and brain function better together. You will learn different stretches that can be done in combination with the self massage techniques for areas of the body that suffer most from tightness and strain due to training (no yoga experience necessary).
Youth Rock Climbing
Saturday January 16th  2pm
Lets have some off season fun & get our youth together so they can get to know each other more before training builds at TFP. Please register on TFP page so numbers can be called in. Fee & Paperwork is done at Libertyville Sports Complex
Youth Swim & Run
Saturday January 23rd 10am-11am
Lets have some off season fun & a workout for our juniors, ages 6-14. Girls in STC first. Boys running first. For the swim they need suit, towel, goggles & need to be able to swim or stand up in 5ft of water. For the run they need to be dressed for the temps for being outside for 20min.
Youth CT
Friday January 29th 6pm
Bike training for youth ages 6-14 to help them understand how to work different efforts, technique and TRI talk
Coming Soon
Senior offerings
Youth offerings
Summer Schedule
Blood Draws
Mon Jan 11th 730am & 745am
Tue Jan 12th 5am & 515am
Sat Jan 16th 6am & 615am
Three slots per 15 minutes. First come, first serve. Please come five minutes before your scheduled time in order to be prepared and ready. Make sure you fast 8 hours before your scheduled time (no food or drink).
Off Season Monthly Challenges
January-Nutrition
Pay $100 or Buy EMR or RMR, dotFIT Multi-Vit and Lean MR
Month Includes-Weekly Weigh In, Weekly Food Log Review in dotFIT.com and 2 Body Fat Assessments.
Goal-to reach your body composition goal, feel better and perform greater.
Challenge include logging water, food, weight and exercise the whole month. All those that do are put into the monthly drawing.
February-RUN
Pay $100 or buy dotFIT NO7 & Aminoboost
Month Includes-free treadmill rentals, Matt's weekly workout and 12min(mens) or 14min(womens) assessment
Goal-to improve run ability and prepare for 2016 events
Challenge include logging weekly mileage, completing Matt's Run and both assessments. All those that do are put into the monthly drawing.
March-SWIM
Pay $100 or buy Goggles & Underwater Swim Video Session
Month Includes-free STC rentals, Matt's weekly workout and 5min assessment
Goal-to improve swim ability and prepare for 2016 events
Challenge include logging weekly yardage, completing Matt's Swim and both assessments. All those that do are put into the monthly drawing.
April-BIKE
Pay $100 or buy dotFIT Pre/Post & CT Spin Scan Session
Month Includes-free CT rentals of Matt's weekly workout and 1 Spin scan session a week
Goal-to improve bike ability and prepare for 2016 events
Challenge include logging weekly mileage, completing 1 of Matt's Rental Rides a week, 1 Spin Scan Session a week and both Time Trials. All those that do are put into the monthly drawing.
TFP Take Overs:
Little change per feedback & assessment
Cary Half Marathon- March 20th, register on Dec 31st at 6am =  this gets everyone running early in the year and encourages a lighter runner
Grayslake 5k- July 9th, registration will open soon= this will allow speed training after Cary along with supporting our City's race
Wauconda Youth TRI- July 23, registration will be soon=this allows for more TRI Training to target a local race
Wauconda Sprint or Olympic or Relay TRI- July 24, registration will be soon=this allows for more TRI Training to target a local race
Class being added:
Compu Trainer
Sat 530am
Functional Weights
Sat 645am-Bootcamp Style
STC Adult
Mon 8pm
Wed 6pm LEVEL 1=Learn To Swim
Thur 9am
Sat 630am
STC Youth
Tu 430pm L2
Wed 5pm L2
Thur 1030am Parent & Tot
Preseason Perfection
Tuesday 845am & 615pm(Terrain/Hill run) AND Saturday 8am(long run)
Program will focus on being run prepared for 2016. The program will focus on being prepared for the Cary Half Marathon on March 20th but not a requirement. Along with the Sat 8am longer run and/or skill work will be during a weekly Tuesdays 845am and/or 615pm. We are making sure you are really ready!
Aquatic Pursuit
January 31-May 1 Session
Sundays  6:50am
At Mundelein Park District Pool
Program has 4 lanes in 25yard pool. 4-6 people per lane by speed/ability. From Sept to May the workouts will progress in distance. The fall will have skill & drill focus. Winter speed & power development. Spring speed & endurance development. I have been leading large adult swim programs for 13yrs. I am confidence you will see yourself improve & be prepared for 2016!!
Register here if you have an account. If you don't have an account you need to contact the park district.
https://online.activenetwork.com/MundeleinParks/Activities/ActivitiesAdvSearch.asp
Triathlon Training
Saturdays 6:30am-8:15am April 2nd-August 20th
Designed for those who are trying to go fast, ready for intense sessions and for those that appreciate experienced coaches finding more ability in them. Workouts will vary from single sport, to brick workouts and will vary location not too far from TFP. All abilities are encouraged. Must be able to swim 5min non stop, have a road or TRI bike and be able to run 4miles.
Super Summer Speed
Tuesdays 8:45am & 6pm April 5th-September 27th
Proven results! Program will be laid out systematically to increase running pace with various speed workouts like fartleks, intervals, hills and tempo. Program will include weekly running suggestions to work toward season goal. All levels are encouraged to sign up. Must be able to run 4miles. Will have 8:45am option to do either it or 6pm each week on Tue.
I Can TRI
Saturdays June 25th-July 16th 830am
Designed for those who are trying to complete their first TRI and/or are still new to the sport. Program will help you feel prepared and conditioned enough for race day.Workouts will vary from single sport, to brick workouts and will vary location not too far from TFP. Program will prepare you for the Wauconda Sprint TRI on July 24. Each week will have a workout and education items. A weekly training plan will be provided. Goggles, swimsuit, bike, helmet and new running shoes are required.
Under Water Video Taping
Here is your chance to be able to hear and see what you are doing with your swim stroke. Set up a session with staff for your video taping.
Fee is $80/hr
You get the files from the session.
Rentals @ TFP
Rentals can be done at TFP. This means you get use of the facility but without coaching
STC Swim Lane-times will be posted on the Registration page. $15 per person per hour.
How they work-show up at your time, you get to use 1 lane, have suit, towel and goggles and you may use the timers
Compu Trainer-options are when CT or Yoga is not happening and when staff is at TFP, which is most of the other hours. Email Matt to reserve a rental. $15 per person per hour
How they work-show up 10-15min before to set up, you get use of the room for 1hr, let coach know what type of terrain or wattage course you want, set up your bike, have fuel for your ride, after you have warmed up enough to calibrate, let coach know to calibrate you, calibrate, coach will start you and then clean up after yourself.
Treadmill-options for a treadmill on that not so nice day outside/you want to hit those pace intervals and when PT clients are not using the treadmills. Email Matt to request a time. $10 per person per hour
How they work- you get to use the treadmill for 1hr, you can use 1 or more fans if available, you can open door if reasonable, have fuel needed for run and clean up after yourself.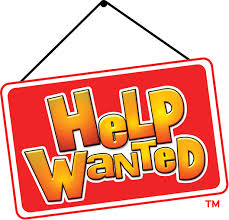 TFP IS HIRING
-Personal Trainer-looking to add a diversely skilled person that can coach swim, bike, run and weights
-Sport Psychologist-looking to add a resource to athletes to help them handle the mental piece–need 1
Thank you for the referrals!!! New offerings to come;)
WE produce some amazing results together!
Contact Coach Matt if you are interested or know someone.