July News
July 2012

No MORE Bonking!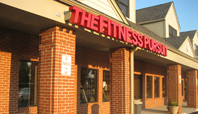 The warm, no HOT weather has make it more challenging to keep the body functioning after an hour at the same output or comfort! Do you just write it off to, gee the weather is warm today so that is what happens or do you adjust your fueling to give your body what it needs? Most people associate bonking with losing the stored calories that you need to do the work but it could also be hydration or electrolytes(most talk in salt)
Lets talk calories first. If you are at a full tank, nothing emptying from the day(s) before workout and from eating balanced and enough, then you have about 1400 calories of glycogen aka carbs stored. And as long as you have eaten before the workout you should be near max. If you burn fat well you should be around 80% or more fat usage for the calories you are burning. So if you do the math 150lb person will be losing about 1.5cal per min of biking and then 2 for running. If you are heavier or lighter it will mostly affect the run rate. So if you take in about 75cal per hour while running at this rate you are fine. Few reasons you aren't burning fat so well, you are working too hard in most of your workouts, you aren't working out enough, you are working out too easy, you are working out the same and you have calories right before and during most workouts. Symptoms of low calorie are less output, tight, inability to push harder on a hill or finishing strong and brain fog.
Now hydration. Again if you are 150lb and it is average 70 degrees and sunny expect to be using about 3lb of water to to the work and stay cool. Now this varies by genetics and conditioning to temps so make sure you measure weight before and after to determine this! If you are at a full tank, you will know this by if your weigh in is your normal weight vs low or high then you can lose 2-3% of your weight and be ok. So about 4lb for the 150 person. So this person is ok up to about 75min. Then for anything longer you just have to do the math to not lose the 4lb. Where this gets challenging is if you are losing more than you can absorb. At this point you have to consider slowing down to allow near normal function or you will be dramatically slowed at some point when that 3% and more is reached in a longer duration workout or race. Studies also so that depending on what is in your hydration may determine how well you absorb too. Like having electrolytes and the right calorie amount can help or hinder. So again important to assess often and with different fueling strategies. Symptoms of low hydration are heavy legs, lower HR, less output and tight.
And lastly and possibly the most important, electrolytes/salt. This seems to run right with the 2-3% rule of hydration. About every lb of water used also is about 300mg of salt. So when you lose about 750mg of salt expect to feel challenged.  So know your sweat lose and then know if you are salty sweater or not to adjust above or below the 300mg/lb lost. Symptoms of low salt are cramps, foggy brain and reduction in output.
Now don't be lazy, do your math but also be prepared to react if symptoms may arise since your tank may not have been what you thought on this day.
July Special
SERVICE
$120- back to back Bike & Run EMR just to the level of low fat usage so you can see when you need to reduce effort in your race or where you need to improve your fat usage yet before your race

PRODUCT
Weekly Special at TFP. See the bright orange "SPECIAL until SUNDAY" sign *
*Check or cash only
Changes with APEX/Body Bugg
Per 24hour Fitness's choice they will changing their focus away from the APEX model as we know it. If you have been or have ever done APEX To Your Door, this will change to ordering through the 24hour system as of July 20.  TFP coaches will not have the ability to set up accounts. TFP will also be eventually run out of stock and will not re-order APEX products. Please buy your main items by July 13th that you plan to sue from here until Thanksgiving so TFP can do an order now that will be our last to make the transition smoother. We are sorry about this, we know the Body Bugg works and the products are quality but 24hour Fitness has given us no option to continue. TFP will transition into something else that will compliment our programs and continue to help our clients goals.
***Bonus Special until July 13th 12noon–Get a FREE Body Bugg SP or V3 with Display if you buy 5 Personal Training sessions and you have never done Personal Training at TFP—Tell your friends!!!!!
**   **check or cash only  
NEW Staff at TFP
Please welcome the new staff to TFP! Check out the
staff page
to find more info out about them and set up your sessions with them: Derek- Personal Training, Compu Trainer, EMR/RMR, Group Endurance Programs/Clinics, Functional Weights and Weight Loss Programs   Wendy- Personal Training, RMR, Functional Weights, Beginner Fitness Programs and Weight Loss Programs   Markay- Massage Therapist
21mph Challenge
How good are you? How good are you at working as a team? We did a 21mph challenge last year that many enjoyed and it seemed to help those believe in their ability. Here is how it will work this year:
-route is the TFP Sun ride
-Sunday  July 8
-times will be posted as we get closer but assume 630am
-women solo-19+ mph will be rewarded
-women team-20+mph
-Coed team-21+mph
-men solo-21+mph
-men team-22+mph
-reward will be posted with each session time post
-make sure you post these in your training plan if you plan to do them
-get your team organized, team= you and 1 other person to allow for drafting
Sundays- at 630 am   Other Free workouts from TFP   Tuesday at 8am Walk-usually 3-4miles—the walk is being postponed to September when school is back in session Wednesday at 830am Bike-usually 30miles with speed 17-19mph with some pushes Thursday at 530am Run-usually 5-8miles and 730-930pace