JULY NEWS 2014
July 2014
Creating Quality
If we do something, shouldn't it be to create the best we can? Or are society norms used to determine our actions? Is the society we currently live in like ones 50, 500 or 5000miles away? Or are they just what you see, what you surround yourself with?
You are what YOU have for sure; and if you don't have it, how can you do as you wish or desire? So don't we need to create quality within ourselves?
If so, then the groceries, food ordering, exercise, bed time, education, spirituality, etc that we choose needs to be set up to be what we need soon, tomorrow even, right? If not, what will we be creating?
July Special
SERVICE
Rental Package= $50 for 5 rentals of STC, CT and/or Treadmill*
PRODUCT
Hunger Control= $60 for dotFIT Lean MR + dotFIT ThermAccel + dotFIT CarbRepel*
*Check or cash only for specials
CLINICS
Register for clinics 
here
Restorative Yoga
Wed Aug 6 730pm
Sun Aug 10 7pm
Sun Aug 17 7pm
Sun Sept 21 7pm
With training and racing creating a lot of stress on the body, come to this gentle Yoga session to promote recovery.
Fueling Run Training & Events
Tue Aug 19 730pm
Come talk through fueling all distances training & racing 5k to Marathon so you know what hydration, salt, calories and what products.
Ironman Fueling @ Hilton Madison 2nd Floor
Fri Sept 5 1pm
Clinic will help you finalize your plan for Ironman WI 2014 now that we know the weather, lets set plan for calories, ounces, mg of sodium and mg of caffeine and discuss the symptoms that may require adjustment to the plan.
Swim Screening
The week of Aug 11th Coach Michelle & Coach Matt will be doing swim ability screening for youth and adults. Trying to educate on what ability they actually have on life saving, fitness and competition.
Cost- $1, benefiting Junior TRI Program
Registration- first come first serve
Ages- 4 & up
WHY-lets make sure everyone knows what they need to be able to do to save their life, enjoy swimming as a mode of fitness and decide if they want to be competitive with it
BONUS-during screening, registration for August 25th week new set of group programs will be offered to those doing screening(online registration will not open until August 17th 9pm)
Here is the schedule:
Aug 11th Mon- 1-230pm YOUTH & 5-630pm Adult
12th Tue 4-5pm Youth
15th Fri 915-1045am Adult & 1045-1215 Youth
Sun 17th 12-130 & Adult 130-3 Youth
Light & Long Run Program
Saturdays  August 9th-September 27th  645-915am
Do you love to run long and hate carrying fuel? Program is designed for Long Course Triathletes, Marathoners, Half Marathoners and those that want to up their running distance. Aid stations are set up and coaches help you work through the sessions up to 2.5hrs.
Coming Soon
More Clinics
Program for Youth & Seniors
Program expansion plan for school season/fall
Worlds TRI
Taking an athlete to the level of USA Worlds TRI Team, follow what TFP does with Ieva:
https://www.facebook.com/groups/244184482423444/
COMPEX
TFP has added the Compex Elite as an option for helping us with your goals of faster recover and strength improvements.
1 time usage is $10
We ask that you buy your own sets of pads for regular usage
You can purchase your pad and your very own Compex from TFP
Under Water Video Taping
Here is your chance to be able to hear and see what you are doing with your swim stroke. Set up a session with staff for your video taping.
Fee is $80/hr
You get the files from the session.
Rentals @ TFP
Rentals can be done at TFP. This means you get use of the facility but without coaching
STC Swim Lane-times will be posted on the Registration page. $15 per person per hour.
How they work-show up at your time, you get to use 1 lane, have suit, towel and goggles and you may use the timers
Compu Trainer-options are when CT or Yoga is not happening and when staff is at TFP, which is most of the other hours. Email Matt to reserve a rental. $15 per person per hour
How they work-show up 10-15min before to set up, you get use of the room for 1hr, let coach know what type of terrain or wattage course you want, set up your bike, have fuel for your ride, after you have warmed up enough to calibrate, let coach know to calibrate you, calibrate, coach will start you and then clean up after yourself.
Treadmill-options for a treadmill on that not so nice day outside/you want to hit those pace intervals and when PT clients are not using the treadmills. Email Matt to request a time. $10 per person per hour
How they work- you get to use the treadmill for 1hr, you can use 1 or more fans if available, you can open door if reasonable, have fuel needed for run and clean up after yourself.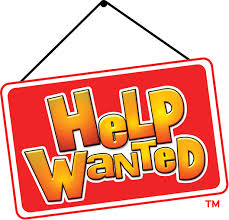 TFP IS HIRING
-Sport Psychologist-looking to add a resource to athletes to help them handle the mental piece–need 1
-Personal Trainer & Endurance Coach-need 1
Thank you for the referrals!!! New offerings to come;)
WE produce some amazing results together!
Contact Coach Matt if you are interested or know someone.