June News 2014
June 2014

Passion
What strong drive. What inner feeling. What do you see in the mirror when you look yourself in the eyes. It could be caused by a number of items. What you have learned from others over the years, an event that you will never forget and/or life and what it has gradually lead you to be.
Now, will your passion change what you choose, how you do and what you will plan. Yes, yes, shouldn't the answer be yes! Why else should you do.
When you are faced with your decisions from ordering dinner to ending an interval early, remember why you do and is that what your passion would decide.
Now how do you harness it? Ah, so many ways. It has to be in line with how you feel deep inside. Whether you write it down, share with others, encourage others, speak on it and/or just tell yourself in the mirror.
Challenge, challenge yourself to define, plan and follow through with your passion as tomorrow will be oh so sweet. Sweet to yourself for being real and true to yourself.
June Special
SERVICE
Personal Training Package= Every 5 sessions you buy get 1 session Free*
PRODUCT
Healing Package= $125Moji One + Moji Palm + dotFIT Recovery Rebuild + dotFIT Amino Boost*
*Check or cash only for specials
CLINICS
Register for clinics 
here
Navigating a Grocery Store
Wed June  11 7pm
Thurs June 12 10am
Changing your eating means changing your shopping…learn how to navigate a grocery store from reading labels to finding the healthiest foods for your family. Meet at TFP.
Junior TRI Clinic
Fri June 13 6pm
Sun July 6 2pm
Tue July 15 730pm
Lets have our juniors, ages 8-14, ready for their event. They will talk through and practice swim to bike to run at Jones Island with Coach Matt. Each clinic group's needs will be assessed and provided the appropriate clinic agenda.
Transition Clinic
Sat June 14 130pm
Save minutes by doing Transitions right. Plan to swim, bike and run. Bring all gear to Jones Island.
Restorative Yoga
Wed June 18 730pm
Sun June 22 7pm
Fri June 27 7pm
Sun July 20 7pm
Wed Aug 6 730pm
Sun Aug 10 7pm
Sun Aug 17 7pm
Sun Sept 21 7pm
With training and racing creating a lot of stress on the body, come to this gentle Yoga session to promote recovery.
Brick- Long Course
Sun July 6 630-930am
2Hour Bike and 1 hour Run is the goal of this session. Your fuel will be transported for you to an "aid" station on the bike and run. Bike will have a SAG Van and run will have coach circulating helping you stay safe and answer questions you learn how to read symptoms of fueling needs
Lake Michigan Swim Clinic
Mon July 7 6-8pm
Lake Michigan swimming is different. Come be coached on how to be prepared for it mentally and what to plan for with knowing the conditions that will be in front of you.  Clinic will work on starts, exits, group skills and problems that may arise
How to interpret Blood Draw values
Sun July 13 730pm
You got your blood tested, now where should those numbers fall for optimal health. This will help you get a general idea of what all those numbers mean. What can you do to make yourself feel your best.
Fueling Run Training & Events
Tue Aug 19 730pm
Come talk through fueling all distances training & racing 5k to Marathon so you know what hydration, salt, calories and what products.
Ironman Fueling @ Hilton Madison 2nd Floor
Fri Sept 5 1pm
Clinic will help you finalize your plan for Ironman WI 2014 now that we know the weather, lets set plan for calories, ounces, mg of sodium and mg of caffeine and discuss the symptoms that may require adjustment to the plan.
Blood Draws
Tue June 24 5-530am
Tue June 24 7-730am
Thur June 26 7-730am
Sat June 28 6-630am
Great chance to see if your diet, supplementing and exercise is all working well together.
Three slots per 15 minutes. First come, first serve. Please come five minutes before your scheduled time in order to be prepared and ready. Make sure you fast 8 hours before your scheduled time (no food or drink).
Elite Body Comp- Race Weight
Sundays  June 22 6-7pm
TFP Bodymedia Armband & dotFIT Account Required
If your race goal depends on your body being at Race weight, whether losing, gaining or maintaining, this program will get you dialed in with a 7week plan. You will not be allowed to lose more than 1 pound/week. Program will include weekly weigh in, body fat check and trail bike ride.
Summer YOUTH Swim Sessions
June 16-August 18
Mondays 930am Youth Level 3
Tuesdays 845am Youth Level 2
Tuesdays 945am Youth Level 1(30min)
Wednesday 830am Youth Level 2
Thursdays 845am Youth Level 2
Thursdays 945am Youth Level 1(30min)
Summer is here, lets make sure our youth know how to swim safety and can enjoy the water vs being scared of it and you being concerned about them!
Beginner Runner
Tuesdays  July 15th 6-7pm
Program is designed for those that don't run, can't run non stop and are ready to do it. Program will gradually prepare you to run 3miles by September 20th. Each week will have a workout and education items. A weekly training plan will be provided. New running shoes are required.
Summer Drop-Ins: Compu Trainer
Saturdays 6am
Sundays 7am
We know you may need a ride because you aren't comfortable on the road yet, weather is bad and/or you need some intense coached intervals. You can register as needed for the sessions a coach is listed/registered for  as that determines if it is an option but the session needs 4 athletes registered by 12noon on Friday to hold the Drop In.
Light & Long Run Program
Saturdays  August 9th-September 27th  645-915am
Do you love to run long and hate carrying fuel? Program is designed for Long Course Triathletes, Marathoners, Half Marathoners and those that want to up their running distance. Aid stations are set up and coaches help you work through the sessions up to 2.5hrs.
TFP Take Over Races
Cary Half Marathon March 16
CYN's Take A Step For Kids-April 19
Pleasant Prairie TRI/Du June 21st & 22nd
Purpose is to show our team spirit to the race community and to provide some inner team competition. Please watch for details on TFP Facebook and get registered asap.
Youth YOGA
Tuesdays  July 15th 6-7pm
Program will help our Youth learn how to enjoy Yoga, which benefits all ages.
Coming Soon
More Clinics
Program for Youth & Seniors
Worlds TRI
Taking an athlete to the level of USA Worlds TRI Team, follow what TFP does with Ieva:
https://www.facebook.com/groups/244184482423444/
COMPEX
TFP has added the Compex Elite as an option for helping us with your goals of faster recover and strength improvements.
1 time usage is $10
We ask that you buy you own sets of pads for regular usage
You can purchase your pad and your very own Compex from TFP
Under Water Video Taping
Here is your chance to be able to hear and see what you are doing with your swim stroke. Set up a session with staff for your video taping.
Fee is $80/hr
You get the files from the session.
Rentals @ TFP
Rentals can be done at TFP. This means you get use of the facility but without coaching
STC Swim Lane-times will be posted on the Registration page. $15 per person per hour.
How they work-show up at your time, you get to use 1 lane, have suit, towel and goggles and you may use the timers
Compu Trainer-options are when CT or Yoga is not happening and when staff is at TFP, which is most of the other hours. Email Matt to reserve a rental. $15 per person per hour
How they work-show up 10-15min before to set up, you get use of the room for 1hr, let coach know what type of terrain or wattage course you want, set up your bike, have fuel for your ride, after you have warmed up enough to calibrate, let coach know to calibrate you, calibrate, coach will start you and then clean up after yourself.
Treadmill-options for a treadmill on that not so nice day outside/you want to hit those pace intervals and when PT clients are not using the treadmills. Email Matt to request a time. $10 per person per hour
How they work- you get to use the treadmill for 1hr, you can use 1 or more fans if available, you can open door if reasonable, have fuel needed for run and clean up after yourself.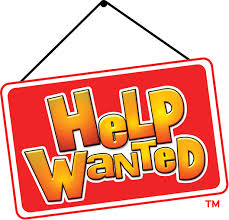 TFP IS HIRING
-Sport Psychologist-looking to add a resource to athletes to help them handle the mental piece–need 1
-Personal Trainer & Endurance Coach-need 1
Thank you for the referrals!!! New offerings to come;)
WE produce some amazing results together!
Contact Coach Matt if you are interested or know someone.