June News 2015
June 2015 
Sweat Replacement….a MUST
Summer heat & humidity along with longer workout sessions are here. What we did in February will not work in June, July & August! The more regular warm sessions along with longer sessions that often are apart of training this time of year make every day, every workout a must to keep on the loss of sweat of the summer. Oh and don't forget about the daytime and sleeping sweat loss goes up too!
Now it is so critical to weigh yourself in the AM. This will help you understand how close to your functional weight you are. You have a weight that you will start to struggle. I bet with enough weigh ins you will figure this out. Then you will see when you need to grab some extra water asap and really make sure you keep up in your upcoming workout. Make sure you realize that no matter what distance or duration the workout or even the intensity you will be so much more sensitive as the sweat rate is 3-5x's that of the cooler months. Even a 30min session can go really bad, really fast!
Then before and after workout weigh in is next. this will help you see how much you are losing per the temperature, humidity, sun and wind you are up against. Every pound you lose is 16oz of fluid. Studies say we can lose about 2-3% of our body weight before we start to struggle. This threshold can be called our functional weight.
The struggles you will feel are items to really watch for so you can fight back in a workout and race. Look for heart rate to start to increase as you maintain output, watts, pace, etc. Then the output will go down as it gets worse. Oh, then as it gets scary low the heart rate and output will go down. You will also notice the muscles getting more stiff, often referred to at the Tinman affect. As the fluid level gets really low it will get more and more painful. Early symptoms of getting close will be some tightness and light burning, especially noticeable on the bike with the high output per pedal stroke.
Now time to do the math. If you know the weather predicted and the expected sweat rate you can plan for your session or race. Lets say you expect to lose or use 10 pounds and you weigh 150 pounds and your functional weight seems to be 146. This means you have to drink about 100 ounces of fluid.
BUT wait, there is the issue of hyponatremia, the diluting of your blood, putting you at so many other really serious risks. So now we need to look at electrolyte replacement. To keep it simple, most talk in terms of salt or sodium, Na on the label, replacement but trust that most of the products have figured what percentage of each electrolyte is needed to match the sweat make up. For every pound of sweat you lose, you lose about 250mg of sodium. So back to our math. The threshold seems to mirror that of fluid, you have replace all but the 2-3%. Then back to our example, losing 10 pounds and drinking 100 ounces would require about 1,500mg of salt. But wait, there is more to consider. The 250mg per pound is an average, some may be higher or lower. So do your studies on yourself and see where you find your best replacement rate. When you get low on salt, the feeling is referred to as drunken runner. You seem to be losing sense of self, slightly clumsy and mentally not as sharp. Often challenged with normal thought processes and math during communications with coach or others.
This subject can be overwhelming. Please talk with the TFP coaches. They have been working with this math for years and probably can predict what you need based on how sweaty you have looked compared to others your size. Also be prepared to fuel more than you calculate as if you really get low on either fluid or salt you can be ask risk for heat stress, inflammation and injury!
June SPECIAL
SERVICE
Every 5 60min Personal Training Session(Sessions can be STC, Bike/Run from TFP and Resistance Training) you buy you get 1 60min session free(once a year special on PT)*
PRODUCT
Sweat Rate Defense = $60 =1 Salt Stick + 1 Salt Stick Plus + 1 of each Zym Flavor + 3 of each Gatorade Chew Flavor
*Check or cash only 
CLINICS
Register for clinics 
here
Youth Compu Trainer
Wednesday June 17 8am
Wednesday July 15 6pm
Monday July 20 6pm
Bike training for youth ages 6-14 to help them understand how to work different efforts, technique and TRI talk
Youth Swim @ STC
Monday June 15 1pm
Monday July 13 1pm
Tuesday July 21 7pm
Swim training for youth ages 6-14 to help them understand how to work different efforts, improve technique and TRI talk. For the swim they need suit, towel, goggles & need to be able to swim or stand up in 5ft of water.
Youth TRI @ LAKE
Sunday July 12 930am
Saturday July 18 2pm
Lake swim, road bike & road run training for youth ages 6-14 to help them understand how to work different efforts, pacing improve technique, transition practice and TRI Q&A. They need to be able to swim in deep water. Gear needed is swim or tri suit, goggles, bright swim cap, towel, socks, running shoes, adjusted bike helmet, safe & functional bike, race belt and water.
Youth Water Safety
Monday June 22 6pm
At TFP Swim Training Center
Clinic is designed for adults to help understand the youth's risk around all types of water and how to be preventative.
Youth Nutrition & Fueling
Sunday July 26 6:15pm
Clinic is designed for adults to help understand the youth's daily nutrition needs, meal planning and fueling for practice & games.
TRI Transition Tricks
Tuesday June 16 7:15pm
Learn how to keep it simple yet fast. Come see all that you need for a TRI and techniques to stay safe, simple & fast! Be dressed in TRI outfit. Bring wetsuit, goggles, cap, bike, helmet, bike shoes, water bottle, small towel, race belt, visor, socks, run shoes and sunglasses.
Fueling Endurance Events
Tuesday June 23 7:15pm
Come talk through All distances training & racing of TRI, DU & Run,  so you know what hydration, salt, calories and what products to set up your fueling plan.
Moji Massage
Sunday June 28 6:15pm
Moji Representative Scott will be presenting on how to use massage for warming up before a session and speeding up recovery with massage & frozen/ice massage with the new Moji Professional system. Clinic is free with a purchase of Moji product. Secrete Special only will be announced on this clinic for this night only.
Metabolic Efficiency Meals & Snacks
Tuesday June 30 7:15pm
You will be asked to bring a meal or snack example that you think fits your metabolic level. Evaluations of self and food examples will be assessed and suggestions for change will be made per individual's goals with metabolic efficiency.
Long Course TRI Simulation
Sunday July 5 6:30am
30min Swim, 2Hour Bike and 1 hour Run is the goal of this session. Your fuel will be transported for you to an "aid" station on the bike for bottle grab practice and run repeating station. Bike will have a SAG Van and run will have coach circulating helping you stay safe and answer questions you learn how to read symptoms of fueling needs.
Knee Healthy & Injury Prevention
Sunday July 12 6:15pm
Come learn the basics about your knees, why they are important, how to keep them healthy, and how to treat common knee pain.
Lake Michigan Swim
Monday July 13 6pm
Lake Michigan swimming is different. Come be coached on how to be prepared for it mentally and what to plan for with knowing the conditions that will be in front of you.  Clinic will work on starts, exits, group skills and problems that may arise.
Ironman WI Bike Route
Saturday August 29 6am
Bike connector & loop, 70miles of the Ironman WI Course. Great for someone doing Ironman this year, soon, want a different long ride and want SAG vehicle support. Plan to leave from TFP, drive to Madison, ride and have Q&A meal.
Coming Soon
Senior offerings
Youth offerings
Fall Program Schedule
Under Water Video Taping
Here is your chance to be able to hear and see what you are doing with your swim stroke. Set up a session with staff for your video taping.
Fee is $80/hr
You get the files from the session.
Rentals @ TFP
Rentals can be done at TFP. This means you get use of the facility but without coaching
STC Swim Lane-times will be posted on the Registration page. $15 per person per hour.
How they work-show up at your time, you get to use 1 lane, have suit, towel and goggles and you may use the timers
Compu Trainer-options are when CT or Yoga is not happening and when staff is at TFP, which is most of the other hours. Email Matt to reserve a rental. $15 per person per hour
How they work-show up 10-15min before to set up, you get use of the room for 1hr, let coach know what type of terrain or wattage course you want, set up your bike, have fuel for your ride, after you have warmed up enough to calibrate, let coach know to calibrate you, calibrate, coach will start you and then clean up after yourself.
Treadmill-options for a treadmill on that not so nice day outside/you want to hit those pace intervals and when PT clients are not using the treadmills. Email Matt to request a time. $10 per person per hour
How they work- you get to use the treadmill for 1hr, you can use 1 or more fans if available, you can open door if reasonable, have fuel needed for run and clean up after yourself.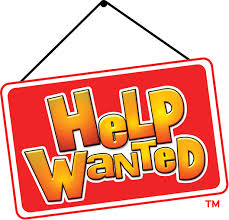 TFP IS HIRING
-Sport Psychologist-looking to add a resource to athletes to help them handle the mental piece–need 1
Thank you for the referrals!!! New offerings to come;)
WE produce some amazing results together!
Contact Coach Matt if you are interested or know someone.