JUNE NEWS 2016
June 2016
 
Race Weight
Are you looking to be your fastest or just look your best. Both take focus with your training regime and diet practices.  It is ok to want to look better. This could be less fat, more fat, less muscle and/or more muscle. Get your weight and body fat checked often along with taking pictures to help you determine your change as these two pictures are 7 years apart. Now if you want to be fast, you have to determine what will create speed. Is it a run race, hilly and/or lots of turns, then you will want to be lighter/leaner along with doing your fast speed work. Now if the course is flat and not all run you will want to decide what you need to do to create speed with the right amount of muscle alone with speed work. The Fitness Pursuit Coaches have worked for years to help both of these goals. Contact your coach of choice.
June SPECIALS
SERVICE
$110= Recovery Bundle= 1 60min Massage + 30days unlimited Recovery Boots + 30days unlimited Compex System*

30days must start in June and will go for 30days from day 1. Massage must happen in June.
PRODUCT
$80 = Recovery Bundle= 1 dotFIT AminoBoost + 1 dotFIT Recovery & Rebuild BCAAs + 5 different Recovery Bars + 5 Different Recovery Ready to Drinks*

Training Really steps up, now lets make sure you are recovering fast as when you can put training together you will see fitness gains soon after!  
*Check or cash only 
CLINICS
Register for clinics 
here
Youth TRI Group
With the help of the USAT Youth Grant here is what TFP will be offering this summer:
MAY
14-1:15 Functional Weights
15-6pm Swim/Run
20-5:15pm Compu Trainer
22-12:15pm On Road Biking
28-10:30am Functional Weights
JUNE
4-12pm Functional Weights
10-5:15pm Swim/Run
11-12pm Functional Weights
12-5:30pm Swim, Bike & Run @ Lake
21-5:15pm On Road Bike & Run
JULY
1-5:15pm Swim/Run
1-615pm Functional Weights
10-5:30pm Swim, Bike & Run @ Lake
12-5:15pm Functional Weights
19-5:15pm On Road Bike & Run
2 Options to sign up:
#1-Register for the Whole Program now
*You get TFP TRI Top, Goggles, Bottle, Swim Cap & Fuel
*You get gear and all sessions for 1 price
#2-Register for the sessions you want
*no gear package
*pay for the sessions you register for
How to interpret blood values
Sunday June 12th 6pm
You got your blood tested, now where should those numbers fall for optimal health. This will help you get a general idea of what all those numbers mean. What can you do to make yourself feel your best.
Swim Clinics
June 
10th-4pm Youth STC Swim Technique
10th-7pm Lake Swim Skills & Killer Workout–Advanced
11th-1pm Adult STC Swim Technique
12th- 7pm Lake Swim Skills—Beginner

July 
4th-7am Lake Michigan Skills & Workout
TT Bike Speed Clinic
Sat June 18th 530am
Looking for speed on your TT bike? Cornering, staying in aero
position, gearing to use, watts consistency, more speed with the
same watts
Strength Training and Conditioning for Young AthletesStrength Training and Conditioning for Young Athletes
Monday July 25th 7pm
Clinic will discuss components of setting up a successful strength and conditioning program to keep your young athlete engaged while building long-term athletic development.
Yoga TRX
Tue July 12th 730pm
&
Sat July 30th 1030am
The combination of Yoga & TRX Suspension Training System will take your function to the next level. Not to mention both Coach Jason and Audrey are about the fittest I have seen them ever! I bet they blow your mind!
Coming Soon
Youth offerings
Fall Schedule
Light & Long Run Program is open for registration
Sat July 30- Oct 2
Why sign up-EMR, no fuel to carry, coached sessions, fuel provided, love to run with a reliable group and/or you have fall run goal
Improvements—Gels & Salt Stick provided and route will start from TFP on the road to provide shade along lakes
Program will include multiple coaches running and/or biking up to 2.5hrs along with 2 provided water aid stations about every 1.5miles. Program is designed for those that love to run, plan to run Half Marathon, Marathon, Ultras, half Ironman and/or Ironman. Program price includes EMR with Coach Matt to help you learn where to run, Run Fuel clinic to know how to fuel these sessions and gels & Salt Stick for each run.
TFP Take Overs:
Little change per feedback & assessment
Cary Half Marathon- March 20th, register on Dec 31st at 6am =  this gets everyone running early in the year and encourages a lighter runner
Grayslake 5k- July 16th, registration will open soon= this will allow speed training after Cary along with supporting our City's race
Wauconda Youth TRI- July 23, registration will be soon=this allows for more TRI Training to target a local race
Wauconda Sprint or Olympic or Relay TRI- July 24, registration will be soon=this allows for more TRI Training to target a local race
Super Summer Speed
Tuesdays 8:45am & 6pm April 5th-September 27th
Proven results! Program will be laid out systematically to increase running pace with various speed workouts like fartleks, intervals, hills and tempo. Program will include weekly running suggestions to work toward season goal. All levels are encouraged to sign up. Must be able to run 4miles. Will have 8:45am option to do either it or 6pm each week on Tue.
I Can TRI
Saturdays June 25th-July 16th 830am
Designed for those who are trying to complete their first TRI and/or are still new to the sport. Program will help you feel prepared and conditioned enough for race day.Workouts will vary from single sport, to brick workouts and will vary location not too far from TFP. Program will prepare you for the Wauconda Sprint TRI on July 24. Each week will have a workout and education items. A weekly training plan will be provided. Goggles, swimsuit, bike, helmet and new running shoes are required.
Super Swim Speed
Sundays May 15th-August 8th
3:30pm Experienced
4:30pm Beginner
Perfect for Triathletes & open water swim racers. You will work on group skills of starts, drafting, passing, buoy turns and exits along with plenty of conditioning and intensity to have you ready for your event. If you aren't sure which group you fit in, contact Coach Matt.
TEAM TFP Discounts
TFPers get discounts on many items
Something Brewing-remind at check out(fyi they will know if you are lying as they workout at TFP)
M&M Cyclery-remind at checkout(fyi they will know if you are lying as they workout at TFP & Coaches work there)
Recovery Pump-email coach Matt to get code
Rudy Project-email coach Matt to get code
Xterra Wetsuits-email coach Matt to get code
Spri Products-email coach Matt to get code
dotFIT Home Shipping-set up account at www.dotfit.com
Under Water Video Taping
Here is your chance to be able to hear and see what you are doing with your swim stroke. Set up a session with staff for your video taping.
Fee is $80/hr
You get the files from the session.
Rentals @ TFP
Rentals can be done at TFP. This means you get use of the facility but without coaching
STC Swim Lane-times will be posted on the Registration page. $15 per person per hour.
How they work-show up at your time, you get to use 1 lane, have suit, towel and goggles and you may use the timers
Compu Trainer-options are when CT or Yoga is not happening and when staff is at TFP, which is most of the other hours. Email Matt to reserve a rental. $15 per person per hour
How they work-show up 10-15min before to set up, you get use of the room for 1hr, let coach know what type of terrain or wattage course you want, set up your bike, have fuel for your ride, after you have warmed up enough to calibrate, let coach know to calibrate you, calibrate, coach will start you and then clean up after yourself.
Treadmill-options for a treadmill on that not so nice day outside/you want to hit those pace intervals and when PT clients are not using the treadmills. Email Matt to request a time. $10 per person per hour
How they work- you get to use the treadmill for 1hr, you can use 1 or more fans if available, you can open door if reasonable, have fuel needed for run and clean up after yourself.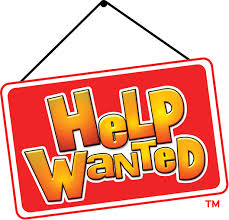 TFP IS HIRING
-Coach(es)-teach swim lessons for all ages, Compu Trainer, Functional Weights, Yoga and Personal Training
-Sport Psychologist-looking to add a resource to athletes to help them handle the mental piece–need 1
WE produce some amazing results together!
Contact Coach Matt if you are interested or know someone.