Massage Therapist Kelly Elfering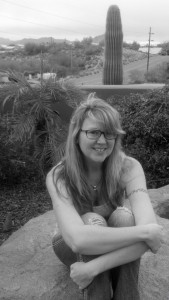 Kelly brings a unique combination of healing energy, skill, experience and intuition to her massage work. She specializes in Deep Tissue Massage, Swedish Massage, Sports Massage and Thai Massage. She combines her knowledge in all of these areas to enhance her clients range of motion, flexibility and over all wellness. Her goal as a Massage Therapist is to help people live more comfortably and peacefully in their body, by managing pain, reducing stress and releasing movement restrictions.
Kelly's Availability
Mondays 5:30-7:30pm
Tuesdays 12:00-2:00pm
Thursdays 3:00-5:00pm
Sundays Varied
Please email Kelly to schedule an appointment.
Contact: kelly