November News 2014
November 2014
Superheros
When you hear the word, you probably think of movies, comic books, cartoons, etc. But, could this be you? Yes, yes it should be! When you set your goals, you are creating an vision of what you want the future to be. Wether you are creating your body shape and/or your output capabilities you creating a new you. This new you can be drawn. You can be named. As this happens it comes closer to reality. Just like the commitment wall at TFP. When we write it down the chance of our goal being achieved goes up. For the rest of 2014, lets see you all name your superhero and if you process the ability draw what they look like and put them on the commitment wall. The energy that will come from this would be like when all the superhero team comes together, they produce a higher power.
NOVEMBER SPECIAL= COMMITMENT TO 2015
SERVICE
Pick 4 or more services/programs for 2015 and get 15% off. Must consult TFP staff & list clearly with payment.*

PRODUCT
Pick 4 or individual products for 2015 goals and get 15% off, once. Must consult TFP staff & list clearly with payment*
*Check or cash only due the last day of November 2014
CLINICS
Register for clinics 
here
Restorative Yoga
Nov 16- Audrey
Dec 7- Carrie
Dec 21- Audrey
With training and racing creating a lot of stress on the body, come to this gentle Yoga session to promote recovery.
Swim Clinic
Registration- done through Mundelein Park District
Saturday December 13
Adult 130-215
Youth 215-3
Technique assessment & drilling along with pool specific skills will be a part of the clinic.
Holiday Showcase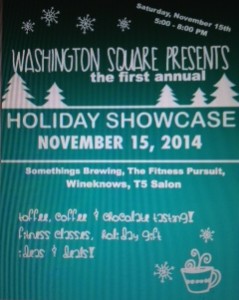 $5 Classes @ TFP for Holiday Showcase special event Saturday Nov 15
530pm Compu Trainer
530pm Swim Speed
630pm Swim Technique
630pm Functional Weights
630pm Restorative Yoga
Get your spots now!!! More specials on this night to be announced very soon;)
Other Washington Square Businesses are having activities and specials.
www.thefitnesspursuit.com/content under Clinics
Coming Soon
More Clinics
Program for Youth & Seniors
Program expansion plan for winter
January New Program Registration date is 9pm on November 30th
NEW Classes—start week of Nov 17th
****Compu Trainer
Thur 630am
Fri 630am
Sat 530am
Sun 1030am(90min)
****Functional Weights
Tue 12noon
Sat 645am
****STC Adult
Mon 1015am Aqua Burn-NEW!!, not swimming, calorie burn & resistance work
Wed 630pm Level 1
****STC Youth
Mon 445pm L2
Tue 930am Toddler With Parent – coached parent with child
Wed 430pm L1
Drop 20-40
Mondays 5:30-645pm
November 24th- 6weeks
Are you ready to lose 2-4lbs a week?
Registration is open
Under Water Video Taping
Here is your chance to be able to hear and see what you are doing with your swim stroke. Set up a session with staff for your video taping.
Fee is $80/hr
You get the files from the session.
Rentals @ TFP
Rentals can be done at TFP. This means you get use of the facility but without coaching
STC Swim Lane-times will be posted on the Registration page. $15 per person per hour.
How they work-show up at your time, you get to use 1 lane, have suit, towel and goggles and you may use the timers
Compu Trainer-options are when CT or Yoga is not happening and when staff is at TFP, which is most of the other hours. Email Matt to reserve a rental. $15 per person per hour
How they work-show up 10-15min before to set up, you get use of the room for 1hr, let coach know what type of terrain or wattage course you want, set up your bike, have fuel for your ride, after you have warmed up enough to calibrate, let coach know to calibrate you, calibrate, coach will start you and then clean up after yourself.
Treadmill-options for a treadmill on that not so nice day outside/you want to hit those pace intervals and when PT clients are not using the treadmills. Email Matt to request a time. $10 per person per hour
How they work- you get to use the treadmill for 1hr, you can use 1 or more fans if available, you can open door if reasonable, have fuel needed for run and clean up after yourself.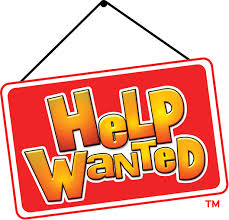 TFP IS HIRING
-Sport Psychologist-looking to add a resource to athletes to help them handle the mental piece–need 1
-Personal Trainer & Endurance Coach-need 1
Thank you for the referrals!!! New offerings to come;)
WE produce some amazing results together!
Contact Coach Matt if you are interested or know someone.