November News 2015
November 2015 

Open House
Whether you are currently working out at The Fitness Pursuit or you are thinking about it. You will want to come on Saturday November 21st from 9:30am-12:00pm. Here are the offerings:
-Swim Screenings-chance to try the Swim Training Center, go through swim test for all ages and gain understanding on which class and services are best for your goals
-Raffles- "Run for Me" 2016 huge coaching & supplement package and "Review" raffles for different TFP services where you will be asked to post a review on The Fitness Pursuit Facebook Page
-Demos-learn how Yoga, Compu Trainer, Functional Weights, Swim Sessions, Altitude Training, Metabolic Testing, Recovery Boots, Compex, Training Plans and Nutrition Coaching happen
-Samples-many of the products will be out for samples to eat and play with
-Registration-you will be able to register for new programs starting the week of Nov 30th before anyone else, first come first serve
-Staff-chance to Q&A with staff
NOVEMBER SPECIALS= COMMITMENT TO 2016
SERVICE
Pick 4 or more services/programs for 2016 and get 15% off. Must consult TFP staff & list clearly with payment.*

PRODUCT
Pick 4 or more individual products for 2016 goals and get 15% off, once. Must consult TFP staff & list clearly with payment*
*Check or cash only due the last day of November 2015
CLINICS
Register for clinics 
here
 Youth Compu Trainer
Tuesday November 24th 6pm
Bike training for youth ages 6-14 to help them understand how to work different efforts, technique and TRI talk
Youth Swim & Run
Saturday November 14th 11:00am-12:00pm
Lets have some off season fun & a workout for our juniors, ages 6-14. Girls in STC first. Boys running first. For the swim they need suit, towel, goggles & need to be able to swim or stand up in 5ft of water. For the run they need to be dressed for the temps for being outside for 20min.
Goal Setting
Sunday November 22 6:30pm
Are you tired of watching others succeed? Are you ready for a new goal? Do you have a big goal? Plan on learning how to take a goal from a seemingly so far away timeframe into pieces that you can achieve to make it happen.
Coming Soon
January Weight Loss Programs
January Run Program
Senior offerings
Youth offerings
Winter Program Additions
TFP Take Overs:
Little change per feedback & assessment
Cary Half Marathon- March 20th, register on Dec 31st at 6am =  this gets everyone running early in the year and encourages a lighter runner
Grayslake 5k- July 9th, registration will open soon= this will allow speed training after Cary along with supporting our City's race
Wauconda Youth TRI- July 23, registration will be soon=this allows for more TRI Training to target a local race
Wauconda Sprint or Olympic or Relay TRI- July 24, registration will be soon=this allows for more TRI Training to target a local race
Class being added:
Compu Trainer
Mon 545pm
Tu 6pm
Thur 10am
Sat 530am
Sat 8am
Sun 830am 2hour Long Course
Sun 2pm 2hour Long Course
Functional Weights
Tue 10am
Tue 7pm
Sat 645am
STC Adult
Mon 8pm
Wed 5am
Sat 630am
STC Youth
TBD-many, Am, PM & Weekend
***NEW*** FREE PERSONAL STC INTRO SESSION
Thanksgiving through New Years-for all ages that have never been in the STC before, kids as young as 3 & adults, new to swimming to Swim Team to going to do 1st TRI to ready to get serious
-for all goals- learn to swim, get technique suggestions, get an intense workout, learn how the STC can help your goals
-Contact Coach Matt at matt@thefitnesspursuit.com and/or Coach Michelle at michelle@thefitnesspursuit.com
 Aquatic Pursuit
November & January Sessions
Sundays  6:50am
At Mundelein Park District Pool
Program has 4 lanes in 25yard pool. 4-6 people per lane by speed/ability. From Sept to May the workouts will progress in distance. The fall will have skill & drill focus. Winter speed & power development. Spring speed & endurance development. I have been leading large adult swim programs for 13yrs. I am confidence you will see yourself improve & be prepared for 2016!!
Register here if you have an account. If you don't have an account you need to contact the park district.
https://online.activenetwork.com/MundeleinParks/Activities/ActivitiesAdvSearch.asp
Under Water Video Taping
Here is your chance to be able to hear and see what you are doing with your swim stroke. Set up a session with staff for your video taping.
Fee is $80/hr
You get the files from the session.
Rentals @ TFP
Rentals can be done at TFP. This means you get use of the facility but without coaching
STC Swim Lane-times will be posted on the Registration page. $15 per person per hour.
How they work-show up at your time, you get to use 1 lane, have suit, towel and goggles and you may use the timers
Compu Trainer-options are when CT or Yoga is not happening and when staff is at TFP, which is most of the other hours. Email Matt to reserve a rental. $15 per person per hour
How they work-show up 10-15min before to set up, you get use of the room for 1hr, let coach know what type of terrain or wattage course you want, set up your bike, have fuel for your ride, after you have warmed up enough to calibrate, let coach know to calibrate you, calibrate, coach will start you and then clean up after yourself.
Treadmill-options for a treadmill on that not so nice day outside/you want to hit those pace intervals and when PT clients are not using the treadmills. Email Matt to request a time. $10 per person per hour
How they work- you get to use the treadmill for 1hr, you can use 1 or more fans if available, you can open door if reasonable, have fuel needed for run and clean up after yourself.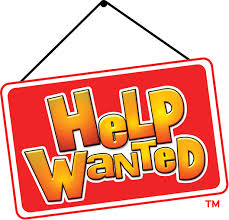 TFP IS HIRING
-Personal Trainer-looking to add a diversely skilled person that can coach swim, bike, run and weights
-Sport Psychologist-looking to add a resource to athletes to help them handle the mental piece–need 1
Thank you for the referrals!!! New offerings to come;)
WE produce some amazing results together!
Contact Coach Matt if you are interested or know someone.