October News 2014
October 2014

Foundation
What is your foundation? Shouldn't it be what you do today or all the time that needs to be done. These items are often viewed as small, probably don't matter or once in awhile don't hurt; but with enough of them not happening, how much will it affect you or could it turn into a gateway to more and more negative affects? Lets set you up to feel your best!
Daily
Weigh in to understand what you did and what you may need to do to feel perfect and manage weight.
Take a multi-vitamin to fill in the gaps of missing your perfect diet.
Use a meal replacement, as it is one of the proven items to manage weight and decreases stress.
Supplement other vitamins that are known to be needed per testing assessments.
Workout 45-60min of cardiovascular exercise to manage weight, hormones and health.
Limit sugar from food & drink.
Limit alcohol.
Hydrate enough to match your needs.
Sleep enough, 5.5-8hrs seems to provide what the body needs.
Weekly
Resistance train 2-3x's a week to help manage weight, maintain muscle and reduce injury risk.
Do intense cardio about 3x's a week for both performance and health benefits.
Implement recovery tactics like massage, light exercise, activity, foam rolling, Yoga, etc.
Monthly
Take a day off from working out.
Get a massage.
Phone a friend and/or family.
Assess how training is going.
Yearly
Get body fat assessed.
Get blood chemistry checked.
Do health screenings per your age & risk.
Set long term goals.
October Specials
SERVICE
$10 off Bike Tune Up, lets make sure the bikes are running ok for Compu Trainer and after race season*
PRODUCT
Workout Aiding Package- 5 Zyms of choice & Workout Extreme $45*
*Check or cash only for specials
CLINICS
Register for clinics 
here
Restorative Yoga
Oct 5- Carrie
Oct 19- Audrey
Nov 2- Carrie
Nov 16- Audrey
Dec 7- Carrie
Dec 21- Audrey
With training and racing creating a lot of stress on the body, come to this gentle Yoga session to promote recovery.
Swim Clinic
Registration- done through Mundelein Park District
Saturday October 11th
Adult 130-215
Youth 215-3
Technique assessment & drilling along with pool specific skills will be a part of the clinic.
TFP Ironman Coaching Group
Registration- email Matt to claim a seat
Friday October 17th 630pm
Training Plan Writing
Registration- www.thefitnesspursuit.com/content
Sunday October 26th 6pm
Lets talk through setting a goal & what pieces are needed weekly to get there.
Run Targeting Group
EXPRESS Functional Weights
Tuesday & Thursday 12-1245 Oct 7-Oct 23
Coming Soon
More Clinics
Program for Youth & Seniors
Program expansion plan for winter
Under Water Video Taping
Here is your chance to be able to hear and see what you are doing with your swim stroke. Set up a session with staff for your video taping.
Fee is $80/hr
You get the files from the session.
Rentals @ TFP
Rentals can be done at TFP. This means you get use of the facility but without coaching
STC Swim Lane-times will be posted on the Registration page. $15 per person per hour.
How they work-show up at your time, you get to use 1 lane, have suit, towel and goggles and you may use the timers
Compu Trainer-options are when CT or Yoga is not happening and when staff is at TFP, which is most of the other hours. Email Matt to reserve a rental. $15 per person per hour
How they work-show up 10-15min before to set up, you get use of the room for 1hr, let coach know what type of terrain or wattage course you want, set up your bike, have fuel for your ride, after you have warmed up enough to calibrate, let coach know to calibrate you, calibrate, coach will start you and then clean up after yourself.
Treadmill-options for a treadmill on that not so nice day outside/you want to hit those pace intervals and when PT clients are not using the treadmills. Email Matt to request a time. $10 per person per hour
How they work- you get to use the treadmill for 1hr, you can use 1 or more fans if available, you can open door if reasonable, have fuel needed for run and clean up after yourself.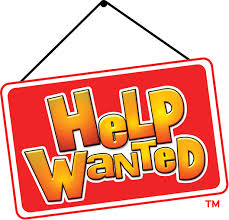 TFP IS HIRING
-Sport Psychologist-looking to add a resource to athletes to help them handle the mental piece–need 1
-Personal Trainer & Endurance Coach-need 1
Thank you for the referrals!!! New offerings to come;)
WE produce some amazing results together!
Contact Coach Matt if you are interested or know someone.