OCTOBER NEWS 2015
October 2015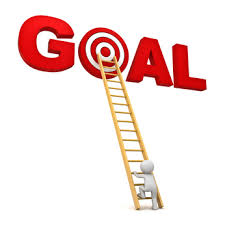 Reach for it!!!
Many are challenged by society to reach a bit. Why can't we try to be a better self? Or is it that they aren't there right now? This doesn't mean you can't be fun, responsible, family person, etc, etc.
What is reaching? Going after your ability and body you have with in you would define it. If you do the following, your potential will be seen:
-SLEEP-make sure it is regular with time going to be and waking along with assessing if you did what is needed to make it efficient with eating, fluid and training load. Make sure it is enough. Most adults need 6-8hrs to recover & be fresh mentally and physically.
-EAT RIGHT-make sure you know what your calorie need is per day. There are calculators to help figure this online. You can measure with a calorie burn measuring device too. Weighing daily can help you understand if you are managing your weight that will be inline with your goals. When you shop, put in the cart what you know will feed your goals. Have food prepared and available so you can make good choices when times are busy or stressful. Logging your food can help you assess if you are meeting your targets.
-TRAIN WITH A PLAN- Set your target and work backwards to today. Decide how much intensity you need a week/month and what duration makes senesce per your goal. Having assessments along the way will keep you accountable to your weekly routine. Including others like a coach, training group and training partner will help you stay accountable to showing up too.
-SCHEDULE-setting up your weekly workouts and other commitments help so much! Also, the body will perform, you will be interested and you will recover if you set up your meals, fueling, supplementing and hydration for your workouts, work, meetings, life and sleep.
-SUPPLEMENT-many products are proven to help your body and goals. Multi-Vitamin is a place to start. Then determine what type of meal replacement will support your goal and schedule. Then more specific products are out there for joint durability, mental motivation, recovery rate and body composition.
TFP Staff is prepared to help you reach. We get people started, help them stay interested and help the reach what didn't seem possible. Just let us know when you are ready!
October SPECIALS
SERVICE
$50 off 3 Swim Hour Lessons*


Get your child and/or you started and/or enhance their skill & safety around water.
PRODUCT
Performance Package= $90 =dotFIT's Multi-Vitamin + NO7 + AminoBoost*
Using these on a regular basis support your workouts that lead to performance.  
*Check or cash only 
CLINICS
Register for clinics 
here
 Youth Compu Trainer
Friday October 16th 6pm
Bike training for youth ages 6-14 to help them understand how to work different efforts, technique and TRI talk
TFP Ironman Training Group
Sunday October 18th 7:00pm
Coach Matt will present Ironman Training with TFP. Theory, different goals and coaching package.
Youth Swim & Run
Saturday October 24th 10:30-11:30am
Lets have some off season fun & a workout for our juniors, ages 6-14. Girls in STC first. Boys running first. For the swim they need suit, towel, goggles & need to be able to swim or stand up in 5ft of water. For the run they need to be dressed for the temps for being outside for 20min.
Moji Massage
Saturday October 24 9am
Moji Representative Scott will be presenting on how to use massage for warming up before a session and speeding up recovery with massage & frozen/ice massage with the new Moji Professional system. Clinic is free with a purchase of Moji product. Secrete Special only will be announced on this clinic for this night only.
Metabolic Meals
Tuesday October 27 7:45m
Are you tired of hearing all the recommended nutrition components but you are so darn confused and need ideas for making meals that fit in a 2015 lifestyle? Come hear how to put meals together that are healthy and help your metabolic efficiency aka fat usage vs blood sugar dropping. Samples & recipes will be given out.
Coming Soon
Senior offerings
Youth offerings
Winter Program Additions
October EMR CHALLENGE
-do a paid test in October with coach Matt
-you pick Elliptical, Bike or Run
-Must go past Anerbobic Threshold to confirm zones are correct
-attain 65% or higher at Mid Zone 2 you earn your choice of a box of any brand of Bars AND your choice of dotFIT LeanMR, Whey Smooth or Plant Protein
Email Matt for your test, matt@thefitnesspursuit.com
Drop 20-40
Starting October 12
Mondays 9:30am-10:45am OR 5:30pm-6:45pm
If you are ready to lose 2-4 pounds a week for 10weeks, this program is for you. Designed with proven elements of weigh ins, body fat checks, food logging, calorie burn downloading(device that syncs with dotFIT system required), group support, weekly workout and coaching. To attend weekly session you must log daily your weight, food and calorie burn. To attend at week 3, 6 & 9 you must be trending at 2 or more pounds per week. No refunds. If you have questions, contact staff before you register as space is limited.
Elite Body Comp
Starting October 13 & 15
Tuesdays 6:0opm or Thursdays 930am
This program is designed for athletes ready to change their composition to improve their performance over a 10week period. Every week you will weigh in, measure body fat, education topic and trail bike ride. You must have bike safe for trail, helmet and lights if you are doing Tuesday night program. To attend weekly session you must log daily your weight, food and calorie burn. No refunds. If you have questions, contact staff before you register as space is limited.
Body Transformation
Starting October 17
Saturday  9:00am
This program is designed for those that aren't currently athletes and want to change their body composition to look better. Perfect for a new mom that wants her pre baby body back, someone planing a beach vacation and/or someone that wants to lessen the layer of fat over a good shape. Every week you will weigh in, measure body fat, education topic and high intensity circuit workout. To attend weekly session you must log daily your weight, food and calorie burn. No refunds. If you have questions, contact staff before you register as space is limited.
Aquatic Pursuit
Starting September 27( and Nov & Jan Sessions)
Sundays  6:50am
At Mundelein Park District Pool
Program has 4 lanes in 25yard pool. 4-6 people per lane by speed/ability. From Sept to May the workouts will progress in distance. The fall will have skill & drill focus. Winter speed & power development. Spring speed & endurance development. I have been leading large adult swim programs for 13yrs. I am confidence you will see yourself improve & be prepared for 2016!!
Register here if you have an account. If you don't have an account you need to contact the park district.
https://online.activenetwork.com/MundeleinParks/Activities/ActivitiesAdvSearch.asp
Don't Fall Back Run Program
Starting October 13 -December 19
Tuesdays 8:45am and/or Saturday 8:00am
So many work so hard to improve over the year. Now we plan to help you keep most of it with weekly run sessions with intense intervals.
Under Water Video Taping
Here is your chance to be able to hear and see what you are doing with your swim stroke. Set up a session with staff for your video taping.
Fee is $80/hr
You get the files from the session.
Rentals @ TFP
Rentals can be done at TFP. This means you get use of the facility but without coaching
STC Swim Lane-times will be posted on the Registration page. $15 per person per hour.
How they work-show up at your time, you get to use 1 lane, have suit, towel and goggles and you may use the timers
Compu Trainer-options are when CT or Yoga is not happening and when staff is at TFP, which is most of the other hours. Email Matt to reserve a rental. $15 per person per hour
How they work-show up 10-15min before to set up, you get use of the room for 1hr, let coach know what type of terrain or wattage course you want, set up your bike, have fuel for your ride, after you have warmed up enough to calibrate, let coach know to calibrate you, calibrate, coach will start you and then clean up after yourself.
Treadmill-options for a treadmill on that not so nice day outside/you want to hit those pace intervals and when PT clients are not using the treadmills. Email Matt to request a time. $10 per person per hour
How they work- you get to use the treadmill for 1hr, you can use 1 or more fans if available, you can open door if reasonable, have fuel needed for run and clean up after yourself.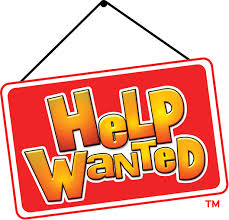 TFP IS HIRING
-Personal Trainer-looking to add a diversely skilled person that can coach swim, bike, run and weights
-Sport Psychologist-looking to add a resource to athletes to help them handle the mental piece–need 1
Thank you for the referrals!!! New offerings to come;)
WE produce some amazing results together!
Contact Coach Matt if you are interested or know someone.