October News 2016
October 2016


Who is The Fitness Pursuit
The Fitness Pursuit, TFP as most know it has been around since the early 2000's. It may be a business that provides services for many goals from Triathlon, Marathon, large weight loss, race weight, learn to swim, sport supplemental training, Massage, Testing and overall fitness but it is so much more than that. TFP has clients from the very young learning to swim, just starting to lift weights to those staying at a much higher quality of life than their peers and everything between. We see it as a place that supports a positive future for all with in and supporting our community from our households to those in our towns. You will see staff and clients racing, competing, volunteering, mentoring and educating in so many ways. Thank you to those that have helped support the vision and if you are thinking about joining, if you are ready, jump in, as it is rare to see anyone not happy very soon.
October SPECIALS
SERVICE
NEW CUSTOMER SPECIALS*

-3 60min Personal Training Sessions = $99 -3 60min Massages Sessions= $199 -10 Drop In  to Group Programs= $99 to be used by Jan 1 2017 *Specials are for those that have never done the service at TFP.
PRODUCT
10 Zyms + 1 dotFIT Pre/Post + 1 dotFIT Multi-Vit = $99*

These 3 products are what TFPers buy the most year after year. See for yourself why.  
*Check or cash only 
CLINICS
Register for clinics 
here
Rebuild The Body
Sunday Oct 16th 7pm
Come to learn about ways to come back from a "broken" body that has slowed you down from either injury and/or poor training.
Coming Soon
Youth offerings
2017 Schedule
TFP Take Over Schedule
Off Season Run Enhancements…….
Referral Raffle for Swim Training Center
Saturdays 11am & 1130am in rest of 2016
Register for 1 or 2 lanes for you to get in the water and show a child or adult how great the STC is. You can use the 30min as you wish, a hardcore workout or to play with Elsa or Ironman.
Coach will be on hand to assist as needed to make it a positive experience.
For each rental you bring someone in you will be put into a raffle for TFP sponsored type items which will include an Xterra Wetsuit, swim accessories, goggles, t-shirts, product, etc. Our sponsors have really stepped up to help use showcase how great out center is.
If the spots fill, we will look to add more. So sign up for your free rental, you don't pay the normal $10 if you do a referral and you all show up BUT if you don't show or cancel within 48hrs you will be asked to pay the rental fee of $10 per lane reserved.
New P

rograms

ADULT Swim
Mon 8pm Level 3

Sun 5pm Level 3

TRX YOGA
Tue 730pm

COMPU TRAINER

Mon 6pm

Tue 630pm

Fri 11am Long Course

Sat 530am

Sat 645am

Sun 835 Long Course

YOUTH Swim
Tu 5pm L2
Th 4pm L3
Sat 10am L3
Sat 11am L2
Sat 12pm L1
Don't Fall Back Run
Tue 845am & Sat 8am
Oct 1 – Dec 20
Conquer the laziness that comes with Daylight Standard Time once and for all! Falling back is for clocks – not for athletes! Now that you're running so well, are you willing to even have an off-season? This program will help you maintain fitness by using intervals, tempos, and mileage training during targeted 60 minute sessions that WORK. We want TFP's run to be what it could next year!
Drop 20-40
Tue 6pm or Virtual Option
Oct 4th-Dec 6
If you are ready to lose 2-4 pounds a week for 10weeks, this program is for you. Designed with proven elements of weigh ins, body fat checks, food logging, calorie burn downloading(device that syncs with dotFIT system required), group support, weekly workout and coaching. If you have questions, contact staff before you register as space is limited.
TEAM TFP Discounts
TFPers get discounts on many items
Something Brewing-remind at check out(fyi they will know if you are lying as they workout at TFP)
M&M Cyclery-remind at checkout(fyi they will know if you are lying as they workout at TFP & Coaches work there)
Recovery Pump-email coach Matt to get code
Rudy Project-email coach Matt to get code
Xterra Wetsuits-email coach Matt to get code
Spri Products-email coach Matt to get code
dotFIT Home Shipping-set up account at www.dotfit.com
Under Water Video Taping
Here is your chance to be able to hear and see what you are doing with your swim stroke. Set up a session with staff for your video taping.
Fee is $80/hr
You get the files from the session.
Rentals @ TFP
Rentals can be done at TFP. This means you get use of the facility but without coaching
STC Swim Lane-times will be posted on the Registration page. $15 per person per hour.
How they work-show up at your time, you get to use 1 lane, have suit, towel and goggles and you may use the timers
Compu Trainer-options are when CT or Yoga is not happening and when staff is at TFP, which is most of the other hours. Email Matt to reserve a rental. $15 per person per hour
How they work-show up 10-15min before to set up, you get use of the room for 1hr, let coach know what type of terrain or wattage course you want, set up your bike, have fuel for your ride, after you have warmed up enough to calibrate, let coach know to calibrate you, calibrate, coach will start you and then clean up after yourself.
Treadmill-options for a treadmill on that not so nice day outside/you want to hit those pace intervals and when PT clients are not using the treadmills. Email Matt to request a time. $10 per person per hour
How they work- you get to use the treadmill for 1hr, you can use 1 or more fans if available, you can open door if reasonable, have fuel needed for run and clean up after yourself.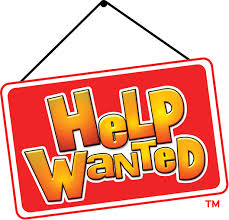 TFP IS HIRING
-Sport Psychologist-looking to add a resource to athletes to help them handle the mental piece–need 1
WE produce some amazing results together!
Contact Coach Matt if you are interested or know someone.