September News 2016
September 2016
SEDOL 5k & Kids Mile–TFP Give Back
For the past 5 years TFP has given back to the event this year being held on Saturday September 17th at 830am.  We see this as a way to give back to children that didn't choose their challenges after we have had the year to work on our challenges.  For more info on the SEDOL Foundation go here.
Here are the details:
-Sponsorship options are available from $100-10,000
-TFPers Register for the 5k & Volunteer as a helper to assist a youth through the course by means of walking next to, running with, holding hands and/or pushing a wheel chair
-Monday September 12- Saturday September 17th Shoe Collection for Midwest Veterans Closet
-Thursday September 15th Packet Pick up is at TFP 11-7pm
-Saturday September 17th 730am Volunteers show up at Independence Grove  east side
-Saturday September 17th 830am 5k Starts
-Saturday September 17th 930am Kids Mile starts
-Saturday September 17th 2-5pm TFP Open House & Tour
September SPECIALS
SERVICE
Bike Tune Up= $45*

Lets make sure your bike is working in Compu Trainer and/or outside.
PRODUCT
Jumpstart Box of Protein Bars + dotFIT Lean MR + dotFIT Multi-Vit = $70*

Whatever your goal, we feel this should be your weekly routine.  
*Check or cash only 
CLINICS
Register for clinics 
here
Yoga TRX
Tue Sept 6th 730pm
The combination of Yoga & TRX Suspension Training System will take your function to the next level. Not to mention both Coach Jason and Audrey are about the fittest I have seen them ever! I bet they blow your mind!
Metabolic Efficiency Eating
Sunday Sept 18th 7pm
Come to learn about how to eat, snack & fuel to burn fat, AKA Metabolic Efficiency, to improve health, performance and feeling
Restorative Yoga
Tue Sept 13th 8pm
Mon Oct 3rd 8pm
With training and racing creating a lot of stress on the body, come to this gentle Yoga session to promote recovery with Yoga
Coming Soon
Youth offerings
Fall Schedule
New P

rograms

ADULT Swim
Mon 8pm Level 1

TRX YOGA
Tue 730pm

COMPU TRAINER
Tue 630pm

YOUTH Swim
Mon 430pm Level 3
Tu 430pm L1
Tu 5pm L2
Wed 330 L3
Wed 7pm L3
Th 930am L2
Th 1030am L1
Th 3pm L2
Th 6pm L2
Sat 10am L3
Sat 11am L2
Sat 12pm L1
Don't Fall Back Run
Tue 845am & Sat 8am
Oct 1 – Dec 20
Conquer the laziness that comes with Daylight Standard Time once and for all! Falling back is for clocks – not for athletes! Now that you're running so well, are you willing to even have an off-season? This program will help you maintain fitness by using intervals, tempos, and mileage training during targeted 60 minute sessions that WORK. We want TFP's run to be what it could next year!
Drop 20-40
Tue 6pm or Virtual Option
Oct 4th-Dec 6
If you are ready to lose 2-4 pounds a week for 10weeks, this program is for you. Designed with proven elements of weigh ins, body fat checks, food logging, calorie burn downloading(device that syncs with dotFIT system required), group support, weekly workout and coaching. If you have questions, contact staff before you register as space is limited.
TEAM TFP Discounts
TFPers get discounts on many items
Something Brewing-remind at check out(fyi they will know if you are lying as they workout at TFP)
M&M Cyclery-remind at checkout(fyi they will know if you are lying as they workout at TFP & Coaches work there)
Recovery Pump-email coach Matt to get code
Rudy Project-email coach Matt to get code
Xterra Wetsuits-email coach Matt to get code
Spri Products-email coach Matt to get code
dotFIT Home Shipping-set up account at www.dotfit.com
Under Water Video Taping
Here is your chance to be able to hear and see what you are doing with your swim stroke. Set up a session with staff for your video taping.
Fee is $80/hr
You get the files from the session.
Rentals @ TFP
Rentals can be done at TFP. This means you get use of the facility but without coaching
STC Swim Lane-times will be posted on the Registration page. $15 per person per hour.
How they work-show up at your time, you get to use 1 lane, have suit, towel and goggles and you may use the timers
Compu Trainer-options are when CT or Yoga is not happening and when staff is at TFP, which is most of the other hours. Email Matt to reserve a rental. $15 per person per hour
How they work-show up 10-15min before to set up, you get use of the room for 1hr, let coach know what type of terrain or wattage course you want, set up your bike, have fuel for your ride, after you have warmed up enough to calibrate, let coach know to calibrate you, calibrate, coach will start you and then clean up after yourself.
Treadmill-options for a treadmill on that not so nice day outside/you want to hit those pace intervals and when PT clients are not using the treadmills. Email Matt to request a time. $10 per person per hour
How they work- you get to use the treadmill for 1hr, you can use 1 or more fans if available, you can open door if reasonable, have fuel needed for run and clean up after yourself.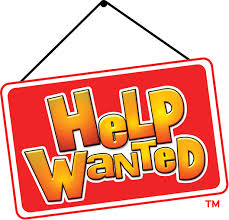 TFP IS HIRING
-Sport Psychologist-looking to add a resource to athletes to help them handle the mental piece–need 1
WE produce some amazing results together!
Contact Coach Matt if you are interested or know someone.