Sports Psychologist–Eric
Eric Stevenson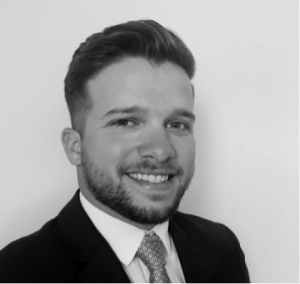 Mental Performance Coach
MA, counseling
Provisional CC-AASP(Sport Psychology)
Eric is a Mental Performance Coach who has worked with individuals/athletes from middle school aged to the Olympic levels. Eric works with sport-related and personal obstacles that affect performance and wellbeing. His objective is enhancing your overall performance by implementing proven techniques focused on building confidence and motivation, reducing performance anxiety, controlling emotions, goal setting and more!
ATHLETES IMPROVE:
-NERVES
-FOCUS
-EMOTIONS
-PERFORMACE
-CONFIDENCE
-MOTIVATION
-MENTAL GAME
EXERCISERS IMPROVE:
-REACHING GOALS
-MOTIVATION
-SET BACKS
-BEAKING BARRIERS
-STAYING ON TRACK
Interested or Have Questions for Eric?
Contact Eric for a FREE 20 Min Consultation Today!
Office Hours at The Fitness Pursuit-Monday's and Wednesday's from 12pm to 7pm
P:(847)903-1931