MASSAGE THERAPIST MARKAY CHAMBERLAIN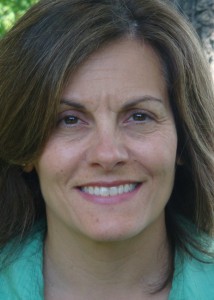 Markay is a certified massage therapist focusing on sports and therapeutic massage at The Fitness Pursuit. She has a Bachelor's degree in Information Technology from Robert Morris University and a Certificate of Massage Therapy from the College of Lake County. Her training includes sports massage, Swedish, myofacial release, deep tissue, connective tissue, craniosacral and relaxation techniques. Markay will design a therapeutic massage session specific to your needs. In the session, we can address stress reduction, injury prevention and recovery, pain relief, range-of-motion and stretching. Pre-event and post-event massages can also aid in reaching goals and reducing your recovery time.
Markay's Availability
Mondays 11:00-2:00pm
Wednesdays 12:00-3:00pm
Friday 8:00-9:30am
Saturdays 9:00-11:30am
Please email Markay to schedule an appointment.
Contact: markay