August 2017 News
August 2017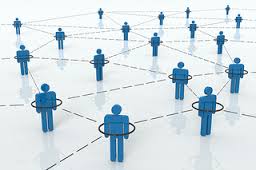 Social Support
Who you are around if often what you become both physically and mentally. The choices the group makes for entertainment and meals is contagious which can be positive or negative depending on the group. Also, how the group interacts with each other, like giving congrats, calling to offer help, talking down, challenging, etc can set up different atmospheres.
You can plan ahead by being a good communicator with your family and friends with what you have going on with goals, races, schedule, etc and why you want to do them. Not surprising them all is often a good method. Then you also have the choice of who you reach out to, who you surround your self with and what functions you participate in
TFPers has been seen to be positive over and over again in many aspects of life. We strive to support positive activities for the whole self. We are here for you. But realize it is up to you. You have the choice to participate. And if you see someone struggling, you have the choice to reach out. We all can create a very special atmoshpere!

Got Friends?
During August you can bring them to TFP for free with you.
If they have not been to TFP, they can join you for your program as a free Drop In or during your Personal Training session for no additional charge.
All Drop Ins need to be confirmed by email to matt@thefitnesspursuit.com.
Contact your Personal Trainer about brining your friend.
Lets change more lives forever!
August SPECIALS
SERVICE
$25 =  Complete Body Composition Analysis (Weight, Electrical Impedence, Skin Fold Fat Assessment & Circumferences)*

PRODUCT
Buy 2 Salt Stick Products(Regular, Plus, Dispenser or Fastchew bulk) get 2 Fastchew rolls Free*
*Check or cash only 
CLINICS
Register for clinics 
here
HRV for Dummies
Sunday
August 20th
5:15pm
Learn about Heart Rate Variability, a daily test you can do on your own to help you improve recovery, training, reduce inflammation and feel better.


Coming Soon
Fall Programs
Clinics for many goals
YOUTH Sessions
August
4th-4pm Run & Weights
6th-445pm TRI @ Lake
8th-7pm Road biking
20th 4pm Run & Weights
25th 4pm Run & Weights
New Youth Swims
Mon 430pm Level 2
Tue 430pm Level 2
Tue 530pm Level 1
Wed 430pm Level 1
Wed 5pm Level 2
SEDOL 5k & Kids Run—-items needed:
-email me if you can help on Sept 16 from 745-10am as a helper to be paired up with a SEDOL student to help them by pushing, walking next to, running with etc.(also register for the 5k)
matt@thefitnesspursuit.com
-Register yourself, family, kids under Team The Fitness Pursuit
TEAM TFP Discounts
TFPers get discounts on many items
Something Brewing-remind at check out(fyi they will know if you are lying as they workout at TFP)
M&M Cyclery-remind at checkout(fyi they will know if you are lying as they workout at TFP & Coaches work there)
Recovery Pump-email coach Matt to get code
Rudy Project-email coach Matt to get code
Xterra Wetsuits-email coach Matt to get code
Spri Products-email coach Matt to get code
dotFIT Home Shipping-set up account at www.dotfit.com
Under Water Video Taping
Here is your chance to be able to hear and see what you are doing with your swim stroke. Set up a session with staff for your video taping.
Fee is $80/hr
You get the files from the session.
Rentals @ TFP
Rentals can be done at TFP. This means you get use of the facility but without coaching
STC Swim Lane-times will be posted on the Registration page. $15 per person per hour.
How they work-show up at your time, you get to use 1 lane, have suit, towel and goggles and you may use the timers
Compu Trainer-options are when CT or Yoga is not happening and when staff is at TFP, which is most of the other hours. Email Matt to reserve a rental. $15 per person per hour
How they work-show up 10-15min before to set up, you get use of the room for 1hr, let coach know what type of terrain or wattage course you want, set up your bike, have fuel for your ride, after you have warmed up enough to calibrate, let coach know to calibrate you, calibrate, coach will start you and then clean up after yourself.
Treadmill-options for a treadmill on that not so nice day outside/you want to hit those pace intervals and when PT clients are not using the treadmills. Email Matt to request a time. $10 per person per hour
How they work- you get to use the treadmill for 1hr, you can use 1 or more fans if available, you can open door if reasonable, have fuel needed for run and clean up after yourself.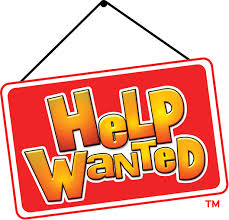 TFP IS HIRING
-Coach/Personal Trainer-1 needed
WE produce some amazing results together!
Contact Coach Matt if you are interested or know someone.